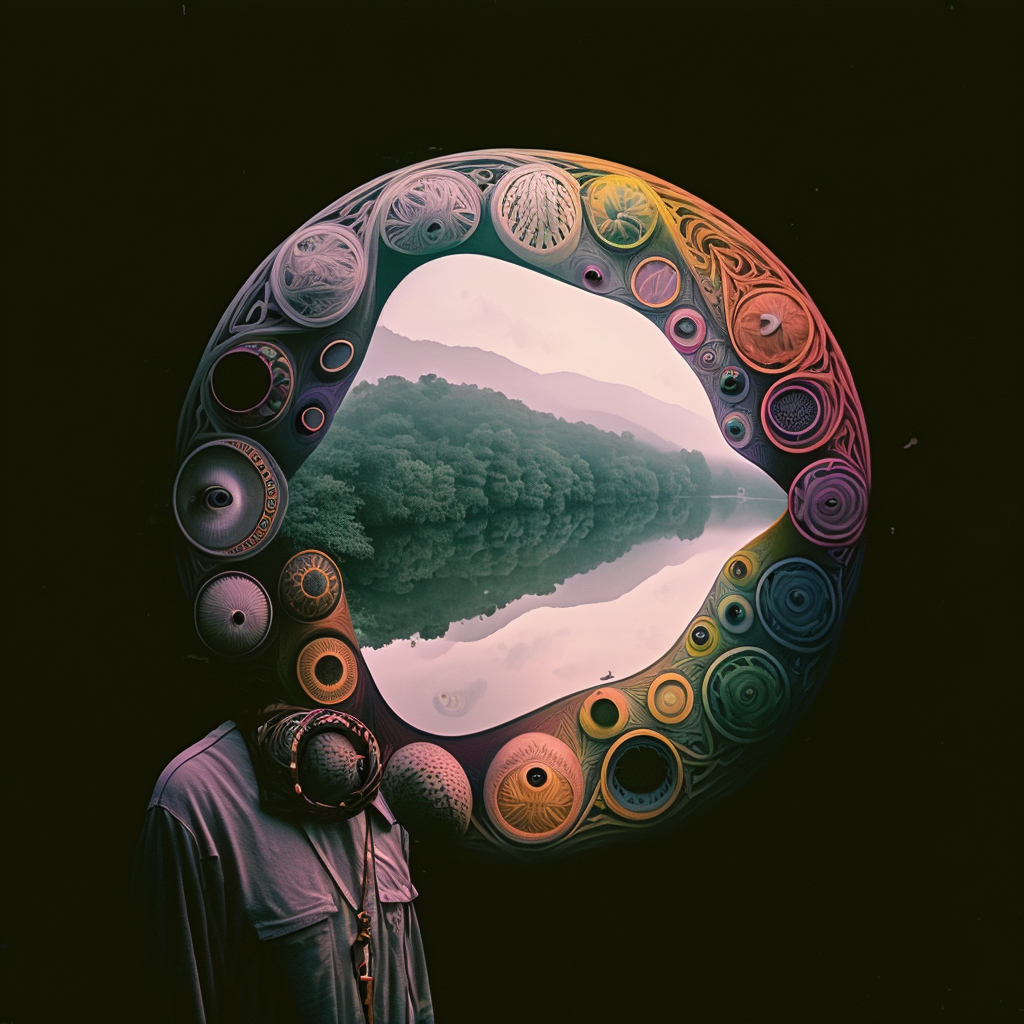 We're pleased to share new music from ANIMISM, who released "Consensus of Parts, Not Entities", on April 14, 2023. It's the first recent ANIMISM music release, with the nomadic producer and multi-instrumentalist hard at work on Goa Music Lab, and his live performances.
C.O.P.N.E. was first written as a few obscure acoustic guitar lines, in 2005, while living at a warehouse loft in Toronto, Canada. In late-2022, ANIMISM regained a wave of inspiration, adding several extra sections – generally the second half of the song. The song was mastered at Streaky Studios in London.
This is not the typical "style" for ANIMISM music. It's more of an homage to his longstanding musical past, having dedicated 30+ years to his craft. The first decade of ANIMISM's musical journey was largely guitar-driven, as is evident in COPNE. The past two decades have been largely more electronic, and perhaps the future is a hybrid of possibilities. Influences for earlier COPNE range from Metallica, Smashing Pumpkins, Sonic Youth, Nine Inch Nails and Cranes. Recent influences are more Bonobo, David August, Maribou State, Caribou, Ludovico Einaudi, the Allegorist, and more.
The music video was crafted largely from Kaiber, a generative AI video platform. Many dozens of shorter video clips have been edited together to formulate a longer story. The narrative took on a life of its own, depicting dreams and futuristic worlds.
The next ANIMISM music release is underway, and due for a July release. There are numerous gigs in the making, as well as the third season of Goa Music Lab's Monsoon Sessions. ANIMISM is planning a continental tour later in 2023, and looking forward to African, Oceania and Americas gigs over the next 1-2 years ahead.
Do check out Noble Luke and ANIMISM's live analog radio appearance, on Soho Radio London, hosted by Jay Carder. You can also find previous articles about ANIMISM music on this blog here.