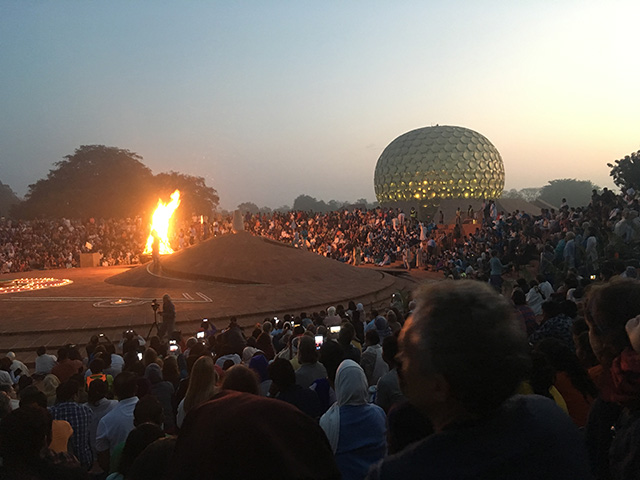 We're thrilled to share the international launch date of the much-anticipated Plan Sea book. The travel / memoir / self-help book will be released on December 23 2020, available online and at book stores worldwide from January. We've previewed Plan Sea over the past few years while it was being written – and seen it evolve from a simple handbook of useful travel tips, into an epic odyssey!
The story is narrated across 3+ years of travel adventures and visits 25 countries, including 5 separate visits to India. From falling off a speeding train, a death-defying trek through the Himalayas, Sri Lanka during the bombings, Auroville's 50th anniversary, 3 Vipassana meditations, 2 Burning Man events and countless concerts and festivals, Plan Sea is an outer adventure as much as a deep exploration into the self.
Plan Sea Book Launch
The festivities begin on Saturday December 19, with a livestream reading from cat cafe, KittyMasala, in Arambol, Goa. The official launch comes on Wednesday December 23, with a special evening of music and literature at This Is It (North Arambol Beach), with an exclusive performance from Portuguese musician, Amadis. From this date, Plan Sea will be available in India through Pothi.com, and the eBook is available directly from the Plan Sea book website.
The global distribution launch is set for Thursday January 14. From this date the book will be released on the Reedsy book network, as well as being made available on major and independent retailers, such as Barnes & Noble, GoodReads, Amazon and so forth.
Wednesday December 23 at THIS IS IT, Arambol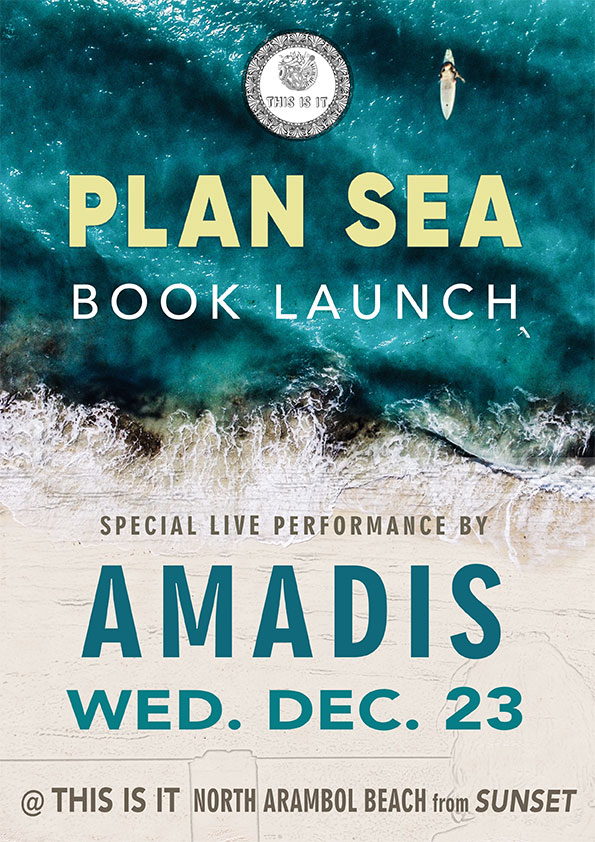 Plan Sea is launched at THIS IS IT (north Arambol Beach, Goa) on Wednesday December 23. The evening features a special live performance by London-based Portuguese musician, AMADIS.
Free entry, dinner and drinks available. More info on the Plan Sea book launch here…
Plan Sea AudioBook coming in 2021
For those who were looking forward to the travel tips component of Plan Sea (the original impetus of the book), this substantial chunk of writing will become a separate eBook. This booklet should be available by the second quarter of 2021.
For audiobook fans, you'll be pleased to know that the Plan Sea audiobook begins recording in the month ahead. There will be a semi-weekly podcast with chapter episodes across the first three months of 2021. At the conclusion of the podcast series, the chapters will be bundled up into a deluxe audiobook, complete with photographic memories.
Beyond Plan Sea, Sea's creative focus begins switching to several long-term musical projects. The first is preparing a simple, compact live show for local and global performances. Simultaneous to this is beginning to record an album, while sampling local musicians and field sounds. The album and a bigger performance accompanied by an orchestra, are on top by the end of 2021. There may also be the debut of the Sun Moon Sea peace orchestra over the course of the year.
If you have any questions related to the book, it's story, the author, global distribution or interview opportunities, please contact press@gashe.com. We hope you enjoy the Plan Sea adventure as much as we've enjoyed living it!