On this very special day of April 13 2018, I am proud to share: Sun Moon Sea. 25 years in the making.

Sun Moon Sea tours a series of peace concerts and pop up shows around the world.
The concept fuses together a transient orchestra with melodic, atmospheric electronica, 3D projected film, and live performance art. Ambient and electric, sometimes tribal.
Each performance ponders a subject or theme relative to and collaborating with the local community, uniting participants from altering perspectives, perhaps on opposing sides of divisions. An objective look at present day realities, and artistic solutions for constructive resolutions.
How did this take 25 years for this to finally take shape?
April 13 – The Birth of Sun Moon Sea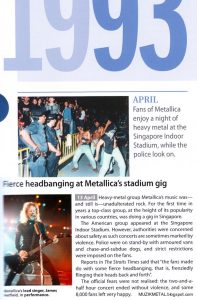 Annually, April 13 is a special date for me, usually celebrated with significance.
I've had much magic happen, from 1993 onward. In 1996 I mingled with Toronto street kids. In 2000, it was my first date with a woman who became my soulmate for nearly six years. In Melbourne, the GASHE G:5 and G:7-day festivals both touched April 13.
It all began 25 years ago today – on April 13, 1993. I was blown away by the rare and spectacular Metallica concert in Singapore. I knew from that night that my destiny was creating music, visual art and exhilarating live, unifying experiences.
Over the following years, I recorded and produced a few low key albums, across metal, industrial, and experimental electronica in the 90s.
However, I realised my overall approach to a life of music and art would have to be different than the typical prescription.
Building a Foundation for a Lasting Legacy

First, I had to set up the foundation of everything needed for a musical act to thrive and endure. I began gaining experience volunteering at major music festivals in Canada, including MCA Concerts and Lollapalooza. Helped others with their venues and events, eventually throwing my own gigs, festivals and raves.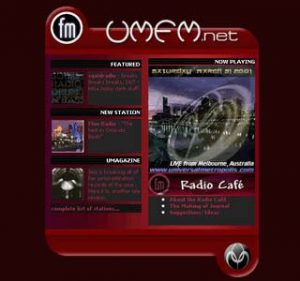 I set up a media network, that included one of the earliest and most popular Internet radio networks, UMFM. We ran a magazine, online forums, publicity wing, and so forth. Through these, I pieced together an international contacts network of radio, magazines, writers, PR agencies, agencies, venues, promoters and other artists.
While predominantly a laptop DJ in Toronto in the early 2000s, over the following decade I experimented with a range of DJ equipment, methods and styles. I didn't really feel comfortable with any of them – not quite the live feel of playing my own creations. Hence. I didn't practice enough or thrive in any DJ medium. I played some inspired gigs, but I also had several disasters. I learned from it all.
Whenever I have a chance to be totally alone with a guitar or an instrument, it all comes back to me. The power and the inspiration are there. There's a few missing pieces to complete.
There has never been an end to learning, trying, failing, and trying again, whether in music, or building the wider network.
Art without Influence by Money or Mainstream
The most challenging component has been setting up a sustainable financial engine.
As in, earning a living. The theoretical mechanism is the business side takes care of my bills, living expenses, travel, fun. Allowing art to be created freely.
No need or desperation to be tarnished, influenced or motivated whatsoever by money, commercialism or popular pressure. My business takes care of what I need on the money end; art is expressive. It doesn't really matter what anybody else thinks, allowing me to truly create.
The music will be open source and available free for everybody. Funds raised at live concerts will directly benefit the causes as appropriate. We don't include tracking codes, analytics, cookies or third party files on any of our websites or pages. Privacy and consent for everything comes first.
I haven't quite mastered the financial side of life yet, but it's close enough for me to dedicate more serious time to my art. Increasingly over the past year I have spent more time researching, experimenting, microdose learning, practicing, brainstorming, and putting together the finishing touches on this project.
The time has now come to bring everything together.
Sun Moon Sea, and the Impact of Art on Society
For decades I've been studying the largely abject state of the world, digging deep between the lines, and endlessly putting my mind to how we can alleviate the ills of society. Ways we can chip away at peace in the world, from all levels and directions. Art and satire lend a more accessible and less dangerous path to communicating this.
It's been a huge burden and frustration at times, the weight of the world. It's brought on great depression and sadness. Can anything even be done?
During my recent 10-day silent Vipassana meditation in India, the whole concept, all of this journey, and all of the components, came to me in perfect clarity.
I saw the act's name, the vision, full concertos fusing orchestras and electronica, the first physical setting, and how I could take the idea to do good things in the world.
In numerous of my meditation sessions and falling asleep at night, an hour's concert played in my head, while I dreamed everything – the visuals, the crowd's energy, its impact.
The Dogs Live On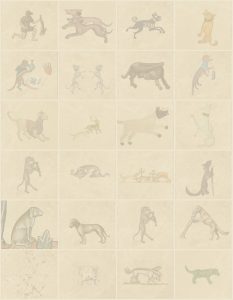 I wrote a novel in 1996 about a city-society of dogs, where all animals live in relative peace. The dogs live a privileged life, becoming distracted by the realities of the wider world – that humans have been causing death and destruction around them. This unites the animals, and by book's end, they deal with humanity.
The film sequel is The Dogs Live On. I wanted to bring this story to a wider audience, and have the moral truly impact social change in the world.
It was due for release here in 2018, the Year of the Dog in the Chinese calendar. It has taken considerably longer than expected – but the things I am releasing in this Year of the Dog all capture the original essence and spirit.
The vision is to tour the film around the world, with a mini-orchestra playing the soundtrack live along with the film.
But who would write and perform the music? This has stumped me for a long time.
Enter… The Sun, The Moon, The Sea.
Perhaps, lasting well beyond the orchestral soundtrack and performance of The Dogs Live On, the Sun Moon Sea concept can explore more conflicts and challenges in our society.
Peace Concerts and Objectivity of Modern Realities
There is a bolder, more ambitious vision for the project. After a year or two of further experimentation and research, by 2020 Sun Moon Sea will begin touring around the world.
Some concepts are huge, well in the future, when the time and climate are right. Most will require meticulous research, planning and execution. Others may pop up as appropriate.
One ultimate vision saw 3D projections on the Palestinian-Israeli wall, objectively looking at and acknowledging something that is there in reality. No politics or blame. It's a fact of every day life, the wall.
Perhaps using imagery to share stories of compassion from both sides, communicate their solutions. Maybe depict what the world could look like, one brick at a time coming down. Like the Berlin wall in 1989. As, it will happen one day.
I visualised a homeless benefit concert in Toronto, the metropolis region where I lived on the streets for over a year. Bringing together homeless people and people of influence in the audience, on stage for those with musical abilities. The crowd wouldn't have to know who was who, until the end. A clown and cabaret introduction. Performances by my talented Canadian friends with their own established acts. Funds raised directly in the hands of local missions and homeless projects.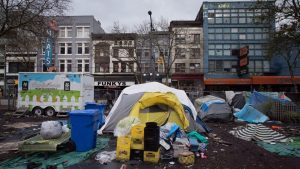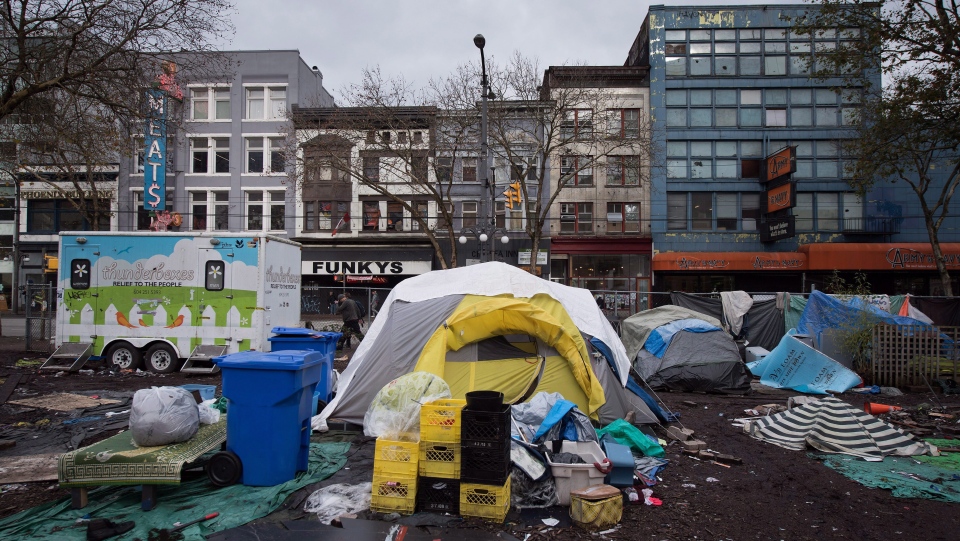 Working with local communities, and constructively helping them look at their own situations, perhaps with creative, artist solutions. Bringing together sides of any tension and turmoil to show the strength of unity and the power of making baby step efforts to heal.
Perhaps we can better articulate realistic solutions to influential yet destructive corporations. How a marriage with the environment and diverse beliefs, can be of greater benefit to everybody.
Show the light to politicians in typically corrupt places, that even a little more compassion and better use of their resources can bring so much relief, optimism and harmony to their constituents. That class separation can work differently.
A reminder that we are human, together on this planet. The possibilities are infinite.
Influences of the Sun Moon Sea
There are a few pieces that provide a glimpse at the style being cultivated over the decades.
Metallica's own earlier compositions had a heavy classical influence, prevalent in the intellectual complexity of their rhythms and solos. I consider …And Justice For All, Master of Puppets and Ride The Lightning three of the most gifted musical albums of all time.
On the classical front, Mozart's Mass in C Minor remains one of the most inspirational and brilliant compositions in human history. Powerful, inspiring, with a broad emotional range.
Bonobo was a huge influence over the past fifteen years. His melodic downtempo and emotive atmospheric creations are often funky and cheerful. Accelerated to the highest level with his humble but supremely talented live band. Almost a mini orchestra at times. He balances his career as a DJ and electronica artist with the magic of live, full ensemble performance, bouncing them off one another.
In one of my biggest recent influences, a prime example of where classical orchestra meets electronica, comes from Germany. Hamburg-raised/ Berlin-based electronica and experimental artist David August performed original compositions with the world-renowned Deutches Symphonie-Orchester. Producing one of the most stunning and inspiring pieces of music I have heard.
Finally, David August's unexpected recent release takes the next step – progressing experimental, atmospheric ambience. His one hour soundscape of ambient music is complemented by a visual accompaniment. This is parallel to what I've been working on over the years.
As modern music becomes ever more ordinary, formulated and mechanized, I believe that ambient, orchestral, classical, jazz and tribal sounds in alternate or non-existent time signatures will rise again. And more than effective if only acoustic.
Robots will have their own bands, art and styles one day soon – while art showcases the prevailing human spirit
The Next Steps
The first live show is currently under planning, destined for Borderland 2018 in Denmark. A low key but memorably inspiring introduction to the concept. An atmospheric night in a cavernous facility, tapping into the dreams and imagination of every visiting participant, while our orchestra and ambient sounds play. We are looking at building a "dream machine" for the visual component.
Music releases are on their way. Our music composed over the past 25 years is surprisingly and pleasantly timeless. Much of it requires a few added instruments, others a higher level of production expertise. I continue to study the inner workings of a 59-piece orchestra. The live show will integrate the musical concepts into eventual, tangible recordings. There is no rush for anything.
The Dogs Live On will come 🙂
Over the coming weeks, months and years, I will find visual and projection artists, recruit musicians for one off local shows, and build a core of a longer lasting troupe members. Any creative skill or capability that can help is appreciated.
Fully consentual, everybody is a volunteer and participant, motivated by a greater purpose. Help as much and for as long as you want. Nothing and nobody is permanent. Even me.
I believe a beautiful time is coming, in our own lives, and, after some dark days ahead, society as a whole. Perhaps this conscious evolution's soundtrack to life will be performed and captured by The Sun, The Moon, The Sea.
Sun Moon Sea – official website
Sun Moon Sea – Live
July 23-29 2018 – Boesedal Kalkbrud, Denmark – More info…
And more to come.
Contact Sun Moon Sea on the@sunmoonsea.org