As a perennial traveller, without access to a lovely ergonomically-friendly desk setup wherever you are in the world, life can be tough.
Searing backache from a day working from your laptop in bed. Too many power cords not enough plugs/adapters. Suddenly finding yourself having to do work from your phone when your laptop screen cracks and you can't figure out where the hell to repair it.
3 years on the road has taught me that to be the most productive, comfortable, and happy while working – you need the ideal environment. A gorgeous coffee shop with great food, minimal people, comfy tables and chairs, the right temperature…
But that's not what this post is about. This post is about being able to get work done even if you can't find an amazing place to work from. This post is about being able to get shit done even in crappy conditions. And to do that, you need the best kit to distract you from being in a shitty, cramped hostel with lousy lighting or a busy, ugly coffee shop in a mall.
As an eternal optimizer of life and extensive researcher, these are the pieces of travel-tech I use to make my life as a tech content writer easier.
Universal Power Strip: Mogics Bagel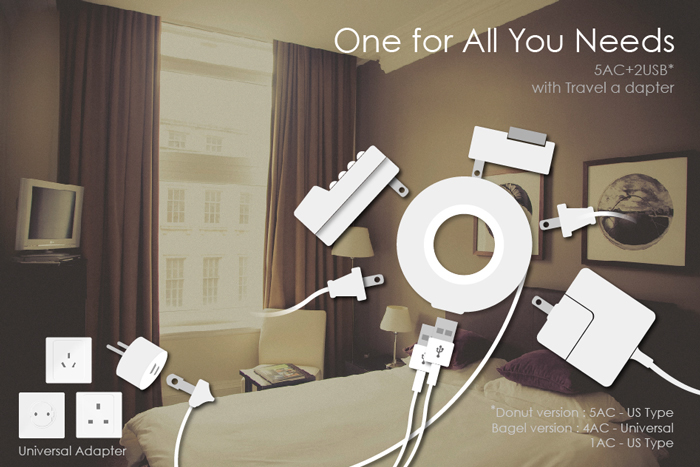 This is the only powerstrip that I have come across in my research that has a) a universal male plug for the wall and b) multiple universal female ports to plug into the powerstrip. That means you can plug into any Type A/B, Type F, Type G, Type I, or Type C/E/J/L wall sockets. I think that's the whole world covered? But, whatever, I already have another universal wall socket thing, that's not the cool part.
What's awesome about this is that you can then attach up to 4 different plugs from anywhere (even if they have the third pin), plus an extra US plug. Plus 2 USB ports. And this thing is tiny and lightweight. I'm never going to have power issues again. Totally in love.
Specs
Dimensions: 8cm x 8cm x 3cm (3.2" x 3.2" x 1.1")
Weight: 250g (8.8oz)
Travel Stand Up Desk: Alto Stand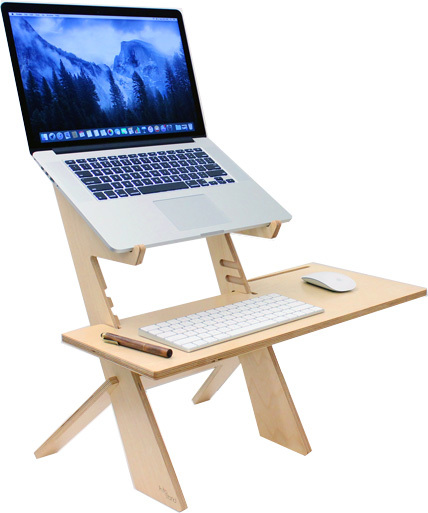 This is the latest addition to my kit and now I can't believe I ever lived without it. We all know sitting down all day sucks for your body. Lying in bed on your laptop isn't great either. Using a stand up desk is a luxury afforded only by the most well-setup coworking spaces, or if you happen to find a café with high benches.
So forget all that. I bought this.
This magical creation from rldh turns any regular height table into a standing desk. It's not fug like those cardboard ones. It's a billion times better than boxes/textbooks/cinderblocks/whatever else you have lying around.
Now I can literally dance around at my stand up desk for half the day with my headphones cranked and then sit again when I need to. Yay for incidental exercise!
The stand itself is made of 4 different bits of light-weight wood that slot together to create a sturdy surface and stand. It will fit in your suitcase, but you probably wouldn't get away with it in your hand luggage as someone might say those planks could be used as weapons to beat the annoying drunk guys 3 rows down from you.
While I haven't used it out and about as yet – not sure if I will either – it's got its own little place set up in my apartment.
I will note that you should wear cushioned shoes if you plan on working for more than half an hour at a time on it. I just go with Havs, but good sneakers would be fine too. Cheaply made flip flops or shoes will be bad for your feet so avoid. Also, bopping about to some music avoids fatigue or you could buy something like the Topo Anti-Fatigue Mat if you're super keen.
Specs
Dimensions: 58cm x 30cm x 4cm (23" x 12" x 1.5") flat packed
Weight: 3kgs (6.4lbs)
Travel Stand: Nexstand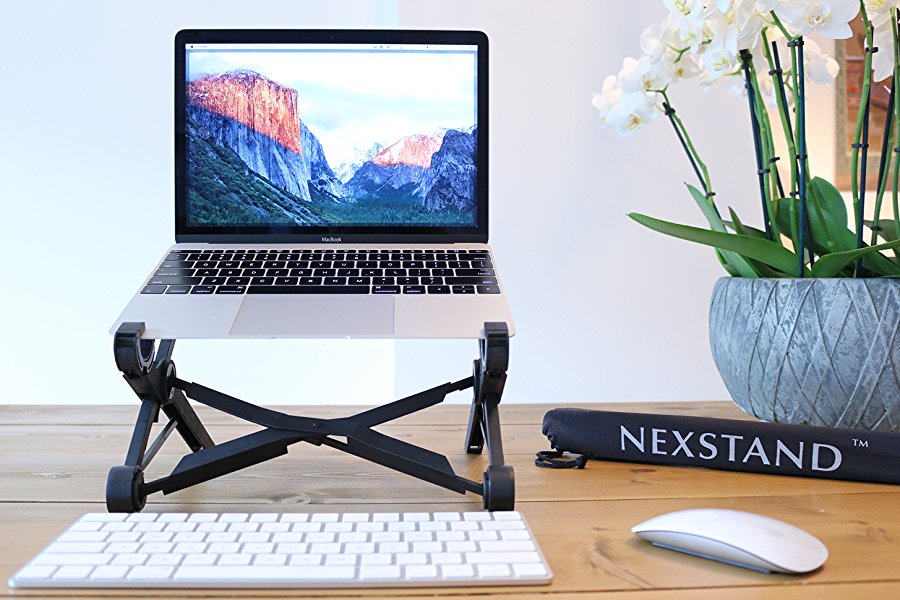 (Laptop stand also available on Amazon.co.uk)
This is a Roost ripoff. You've all heard of Roost by now. It turns your laptop into a desktop, so you don't have to hunch over while you're typing away. Posture is important if you're on your laptop all day so just buy one. You'll need a keyboard and mouse to use your laptop with this.
Specs
Dimensions: 35.4cmx 4cm x 4cm (14" x 1.5" x 1.5") (folded)
Weight: 225g (8oz)
Keyboard: GoldTouch Go!2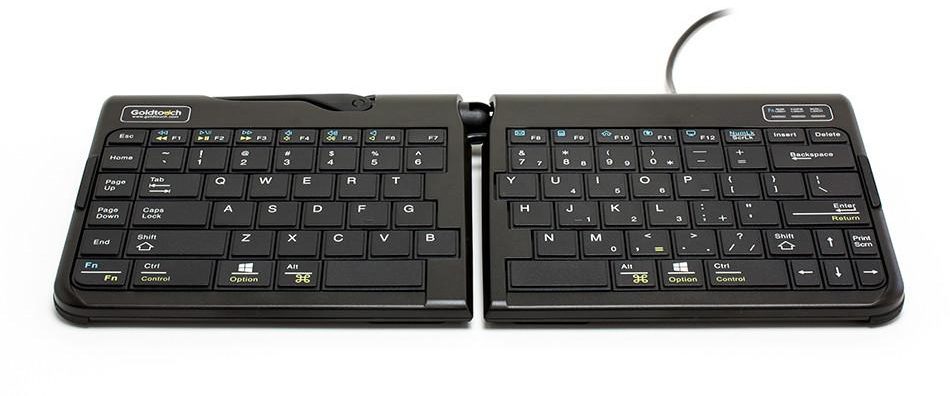 $119USD + shipping via GoldTouch
So I've been carrying around a cheap shitty Logitech keyboard I bought from Officeworks for a while now. I forgot to order something cool online before my last trip to Perth and couldn't trust Australia Post to deliver anything to WA within a week (shout out to a postal system that's somehow gotten lousier instead of better) so whatever was at Officeworks had to do. Look it was ok. It did the trick. But it was noisy and felt cheap. Even if it did have a cool pink strip down the side.
Anyway, my last time around I was like… I need a boss keyboard. I did a bunch of research. I researched Cherry Switches. I thought about how I liked my "clacks". I thought about keyboard layouts. I looked at the Happy Hacking Keyboard. I looked at $600 keyboards. I was all set to purchase the TADA68 which not only looks nostalgically cool but I thought would be perfect. Then I was like, "Hold on a god damn minute, I want something that's the least stress to my hands over a bazillion keystrokes.
So, apparently split keyboards which have a horizontal angling out, but also a vertical tenting up are the best in terms of ergonomics. There were two real contenders: Kinesis Freestyle2 and the GoldTouch Go!2 Mobile Keyboard. The GoldTouch one weighed less and was "travel-style". No brainer. I bought mine from WA Library Supplies because I could pick it up – but they're available plenty of places.
So what do I think of it? When I opened it I was surprised at how cheap it felt. Ewwww, plastic-y. However, typing on it is pretty good and I'm getting used to it. It's definitely less stressful on the fingers and wrists than a regular keyword. The splay feels nice and natural. The keys are pretty nice and smooth to use. It does fold up but it's a little bulkier than I expected.
I'm happy enough with the purchase and my ring and pinky fingers in particular are saying thanks for the new toy. It beats the Logitech, so if you've got a bit of cash to splash go for it.
Specs
Dimensions: 18cm x 15cm x 2cm (13" x 15" x 1")
Weight: 500g (1.1lb)
Laptop: ASUS ZenBook UX430UA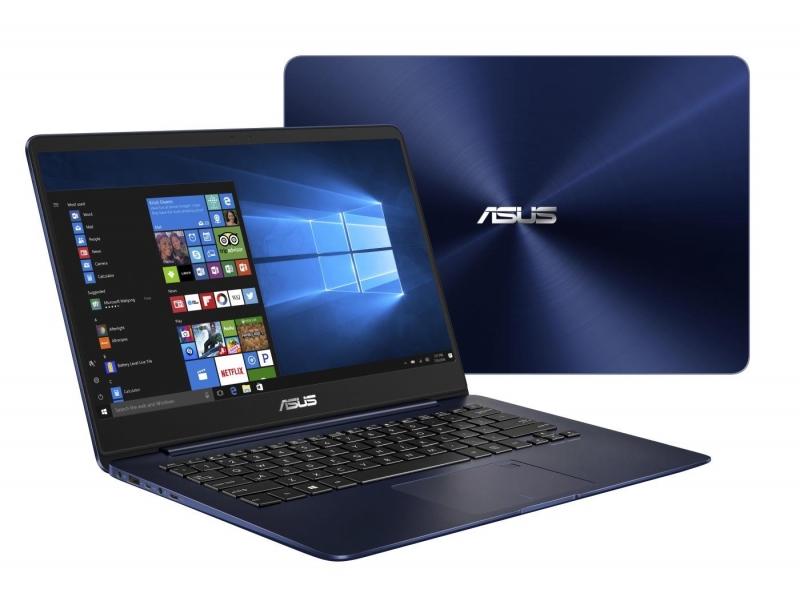 Every digital nomad I've ever met has a MacBook. Look I know it's not a popular opinion but fuck that. I hate everything that Apple stand for. Outrageously slick marketing. Closed ecosystems. No ability to fuck around with my options. No. I don't do high-tech photo or video editing which I see would be the only reason to cross my consumer morals.
Ok, so I want a Windows machine that's like a MacBook. An Ultrabook. Similar profile. Reliable. Lightweight.
I was also used to working with a 16-inch screen. I love big screens. Hell, I'd have a dual screen setup if there was an easy, portable solution. So 13-inches was out of the question.
I came across the ASUS ZenBook UX430UA and it ticked all the boxes, so I purchased after my old laptop blew up. Literally. There was smoke coming out.
I've had it over a year and so far so good. The only things annoying thing is the sound could go higher, even with headphones in, sometimes I'm maxed out. The in-built speakers are pretty lousy and also low. Maybe they've made it better in the latest model. Apparently the fan goes crazy sometimes with hardly any processing power used, but there are tricks around that. Some of the key letters are wearing off (zero care factor). Plus, the odd issues you encounter sometimes with any computer running Windows but nothing some Googling, driver updating, etc. can't fix.
Overall? Very happy with purchase for the price. Apparently the new version has a backlit keyboard too. Handy.
Specs
Dimensions: 33cm x 23cm x 1.5cm (12.8" x 8.9" x 0.6")
Weight: 1.3kg (2.9lb)
Screen: 14in (1920 x 1080 resolution)
Processor: 1.8 GHz Core i7 8550U
RAM: 16 GB LPDDR3_SDRAM (1866MHz speed)
Hard drive: 512GB SSD
Slots: USB3, USB2, USB-C, Micro HDMI, SD
Headphones: Sony in-ear headphones

Hey, there are some fancy headphones out there that are freaking amazing. I used to have a pair of Bose noise cancelling ones, they lasted a couple of years. But they go over your whole ear. I sweat like a fiend, especially in Asia. I can't use those unless I'm somewhere cold or on a plane. I'm too much of a hotbox usually, so in-ear headphones it is.
I looked at the latest headphones from Sennheiser in the $100-$200 range… Ehhh… so it appears that the really good ones are about $1k. Considering how often I lose things that just wasn't going to be a clever purchase. Bluetooth or wireless headphone? I'm going to lose them too!
Decided to stick with my current Sony ones purchased in an airport somewhere. Or maybe JBHifi. According to Reddit, Sony make pretty good in-ear headphones. My ears would agree, plus they're comfy and I can't hear anything else when I have my music up. I'll purchase another mid-range Sony pair when I'm next in an airport and remember – the rubber bits near the ear bits are wearing out after about a year.
Only shit part is they don't have a microphone so I have to switch to my lousy Oppo ones for meetings.
Specs
They're light and get tangled just like any other headphones.
Portable Speaker: UE Megaboom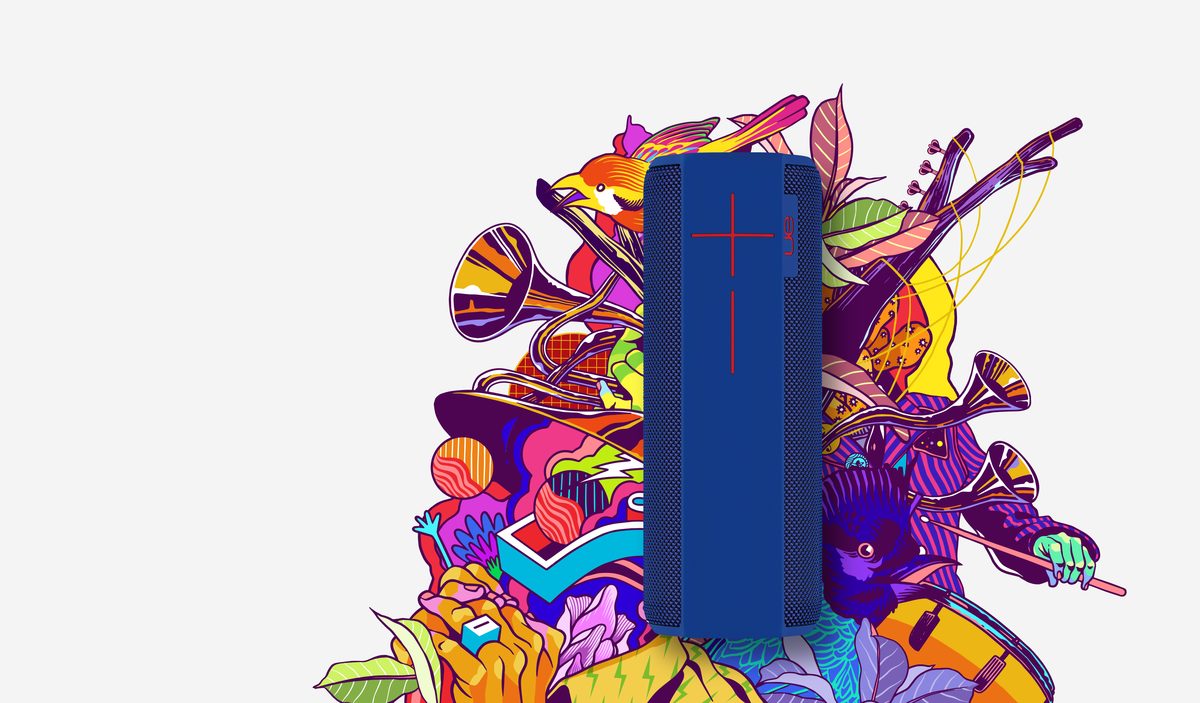 $179.99 + shipping via Ultimate Ears
There are soooo many Bluetooth speakers available. So many. I've listened to a lot of them too. I've really liked a lot of friends' ones I've seen at festivals that have good sound – but they've been too big to travel with.
I had an original UE Boom my ex bought for me which I was always happy and impressed with, good sound, 360 degrees. But I wanted a bump up in the sound department after it finally died. I especially wanted bass that really sounded like bass. I wanted to be able to listen to deep house, techno, and drum and bass. I checked this article on Reddit, and in particular the Bowers & Wilkins Zeppelin but it was just too damn expensive and bulky.
After hunting around I was like… I could go for the updated UE Boom or the MegaBoom. Reviews were saying the MegaBoom had great sound and worked for the bass so I purchased.
The MegaBoom is quite a bit bigger than the original Boom. I didn't realise when I ordered. However the sound is powerful! I'm pretty sure my whole apartment block can hear it when I've got it cranking (oops, first complaint last week). Haven't tested the bass capabilities in the whomp whomp department but will update you when I do. Apparently it's waterproof, has a 20hr battery life and has Bluetooth connectivity up to 100ft too.
Specs
Dimensions: 23cm x 8cm (8.9" x 3.3")
Weight: 876g (30.9oz)
Mouse: ProPoint Mouse & In-air Presenter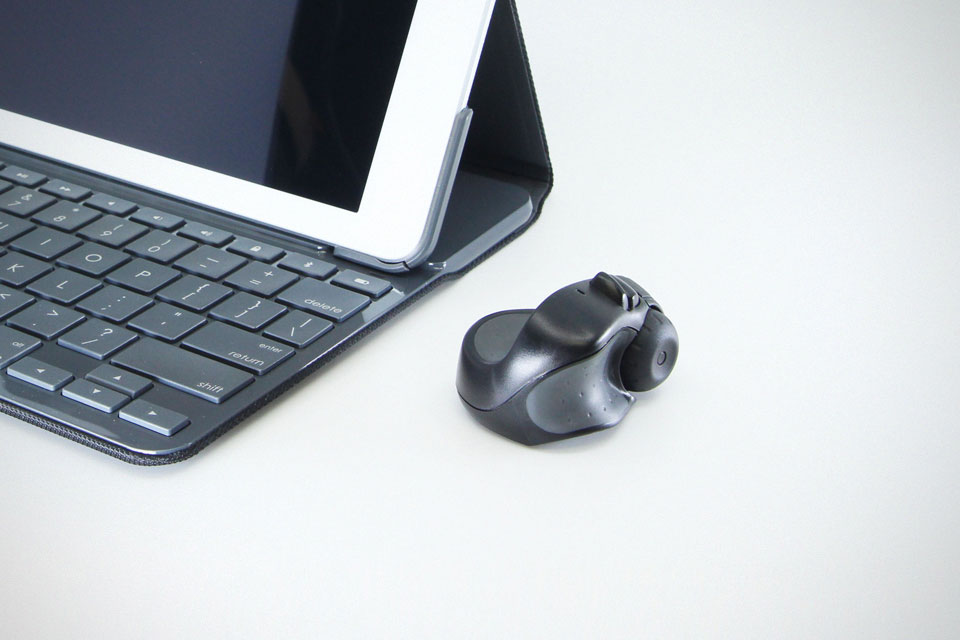 $126USD + shipping via Indiegogo
Ok, so I don't actually own this yet, but fuck me I'm excited for when I do. Just look at this freakin' thing. It lets you hold it like a pen. It lets you navigate Windows 10 like a touchscreen with a side flick swipe movement. Tilt gestures, zooming. OMG. I won't have to be using Windows shortcuts all the time! I'm guessing this is going to be great for designers. ProPoint have won other awards for their previous ergo-mouse and their gaming mouse. The project received $500k in funding on Kickstarter with a $20k goal. Outrageous. While I feel a twinge of sadness about the alien-looking ergo-trackball thing I owned 15 years ago, I think this is going to be even better.
Anyway, it's due to be finished around October or something so I'll let you know if it lives up to the hype and my expectations. For now I'll continue with the little Logitech I acquired somewhere along the way. It's a nice size and the clicks are small and satisfying too.
Specs
Dimensions: 5.6cm x 4cm x 3.3 cm (2.2" x 1.6" x 1.3")
Weight: 24g (<1oz)
Other tech stuff I can't live without
Hardshell laptop case (~$40USD) – Thule Gauntlet because you drop things and you don't want them to break
Laptop backpack (~$70USD) – Mine's a Samonsite with about a billion pockets and a protective laptop bit with "bumpers". I use it for carryon for a week away.
USB hub (~$10) – Since laptops no longer come with enough slots for my needs.
Smartphone (~$200USD) – Currently a Huawei. I lose or break phones at least once a year so I don't pay much attention to which type I choose so long as the memory is large enough, it's dual SIM, the processor is ok, the screen's big enough, and it's under $300USD.
Powerbank (~$20USD) – Bought mine off Kogan. Has 2 mini USB slots and holds 10400mAh.
Kindle (~$80USD) – For occasional reading when you run out of batteries on all other devices or are feeling inspired to read actual books.
Mini-USB cables (?) – Do you ever buy these? I have at least 5. You always need them. People always take them accidentally. You accidentally take theirs. They're the lighters of the electronics world.
USB sticks (~$15USD) – For downloading movies onto to watch on hotel TVs and then forgetting to take when you check out.
Digital luggage scale (~$20USD) – Another Kogan purchase. Better to throw out stuff or shove it in deep pockets before hitting the airport rather than paying exorbitant over-limit per kg prices.
Backup laptop (~$400USD) – This is actually an old HP tablet that runs Windows 10. It's shit. It crashes if you run too many processes. It's slow as fuck. I've had to reformat it a few times. But it's saved my ass by allowing me to still do work when my regular laptop has died or I've busted my screen.
Backup phone (~$100USD) – Old phone that is slow and useless but can work in a pinch if I lose or break my current one and can't replace it right away.
---