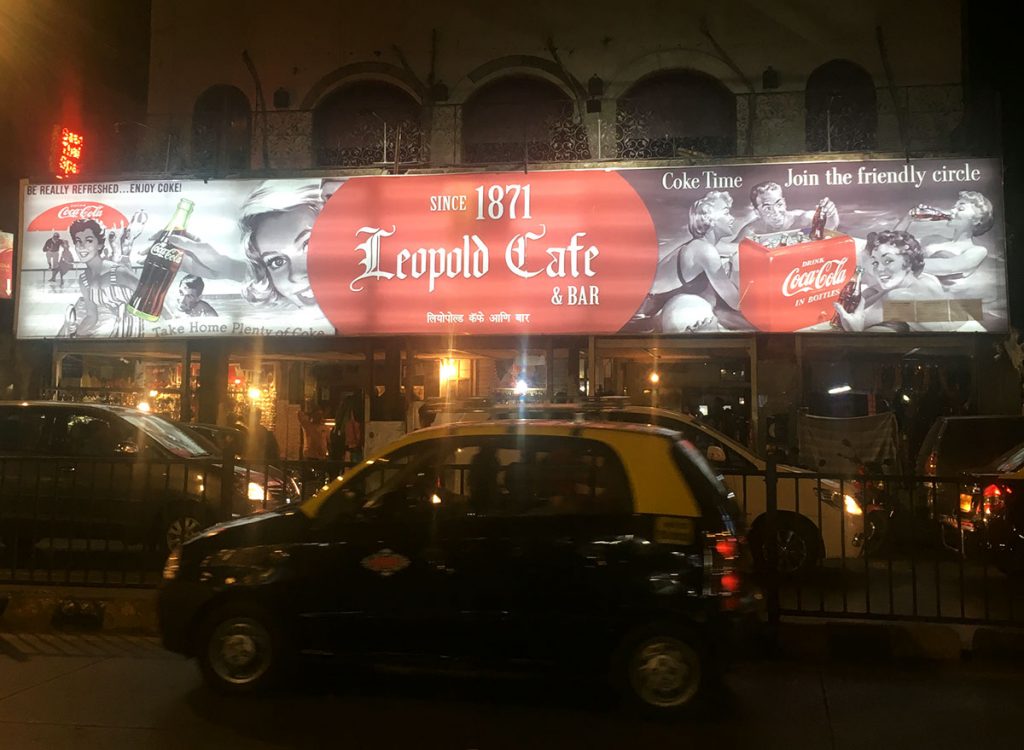 This week I'm writing from Leopold Cafe, in the heart of Colaba district, downtown Mumbai. This cafe, established 1871, is best known as centrepiece hangout in classic novel, Shantaram, based on the true story by Gregory David Roberts.
Shantaram was frequently recommended while traveling through India last year, and grace linked me with a copy in Berlin. It rapidly became one of my favourite books of all time. Exciting, descriptive, immersive, raw, and real. Captures the Mumbai experience entirely.
I've discovered that reading great books while writing one's own (Plan Sea), increases quality of one's writing. This has helped shape everything from richer descriptions, engaging narratives, even scientific relativity, such as from Stephen Hawking's final book, Brief Answers to Big Questions.
On our way south through India to Sri Lanka, following twelve days in Delhi, we extended our stay in Mumbai another night. First thing Saturday morning we ride the train to northern Goa, our home for the next couple of weeks.
I've had a non-stop fever for ten days, regular bouts of predictable stomach ailments, in a bit of a lull after dramatic shift from previous domestic routine. Goa should help correct this, and Vipassana will certainly chill everything out.
Lately, I'm questioning why I travel at all, having found comforts of home and a veritable family. Travel seemed to be my searching for something. Having found, whatever, travel now seems for the sake of, drawing out a three month trip on different motivations. All of this is providing excellent philosophical musing for the final chapter of my book. I'm learning what I truly desire from life, and if there's any hope for me, or humanity.
With that, here's a recap of the past week in travel life.

Day Trip to Haryana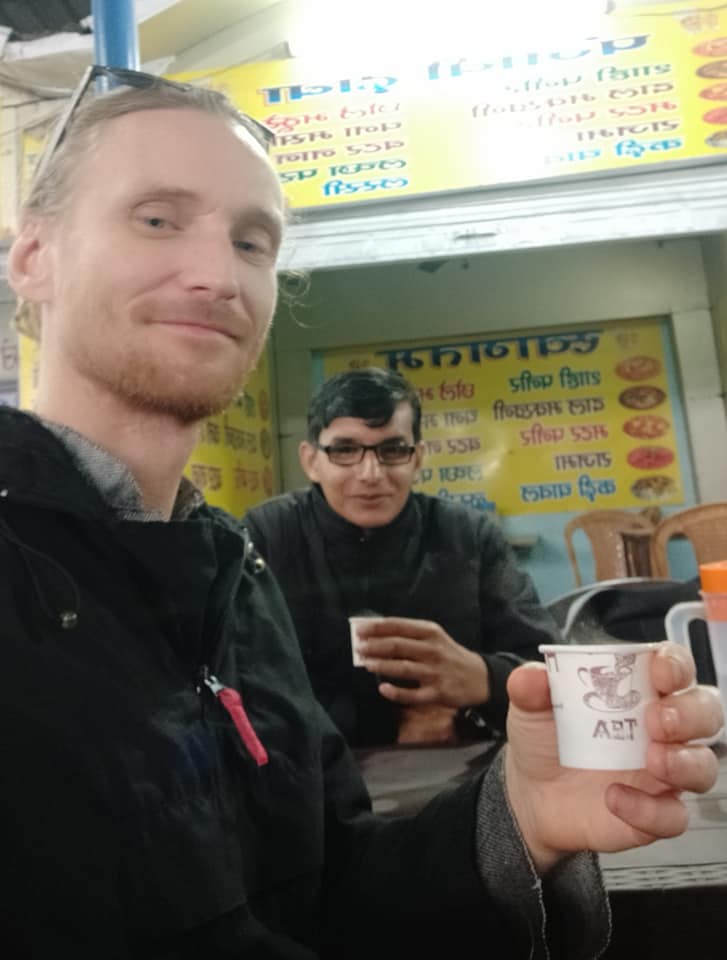 After meeting domainer friend Govind at Kashmiri Gate station for breakfast, we embarked on the three hour bus ride to Karnal City, Haryana.
Upon reaching our destination, the bus didn't stop, requiring bursting onto the pavement below, through three men who'd jumped into the doorway of the bus. Pedestrians were stunned at the appearance of a random gora (foreigner) in a very local area. In the melee I lost my treasured water bottle from Auroville, but disappointment lasted seconds. Physical attachment, and all that.
At the office of Haryana School of Internet Marketing (HSIM), I was welcomed with a bouquet of roses. Following introductions to the very noble staff, I chatted in the office with Govind, Navn from my GameX 2018 team, and several team members. Heaping platters of snacks arrived, which I assumed was lunch. They laughed at me – lunch was yet to come!
Indeed, with three tables linked together, the entire office of around sixteen people sat around to eat. Each person prepared a dish to share, complemented by rice, roti and lassi. I sampled certain foods for the first time, such as a paneer casserole that was most divine. There were also various curries and salads. I could barely eat any more, but stuffed myself out of courtesy.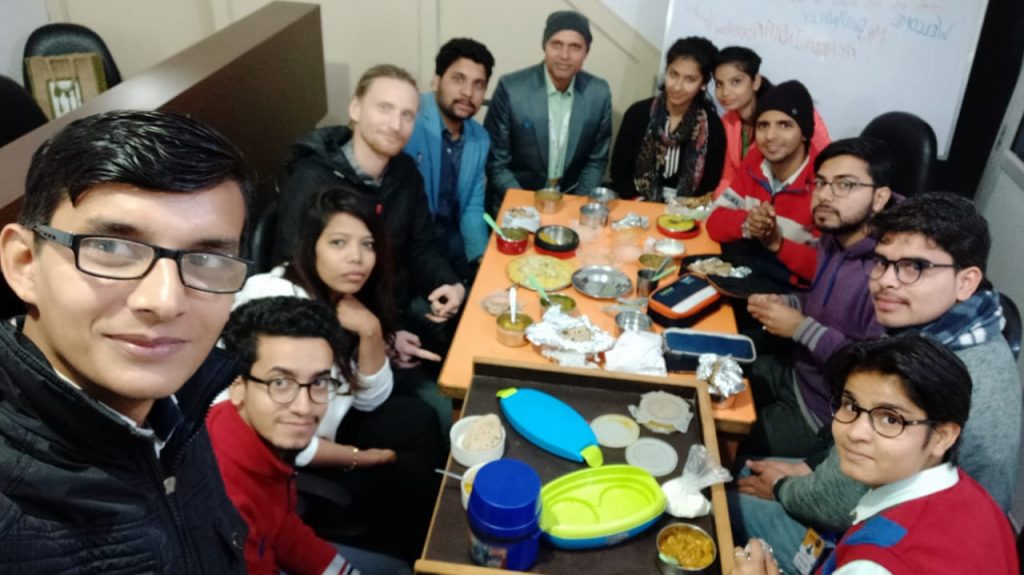 Following lunch, I was asked to introduce myself, and share career advice. I started with my story – how SEA came about – and my experience in the Internet world. For advice, I urged the young professionals to look to the future to predict and adapt for coming trends. Instead of stuck in the lull of present day saturation, early adopters have the advantage of added time and knowledge to assert authority. I cited examples such as Solid and Holochain, how Linked Data will change marketing, and P2P's coming disruption of web hosting. I received a round of applause, and a hefty book on Hindu philosophy.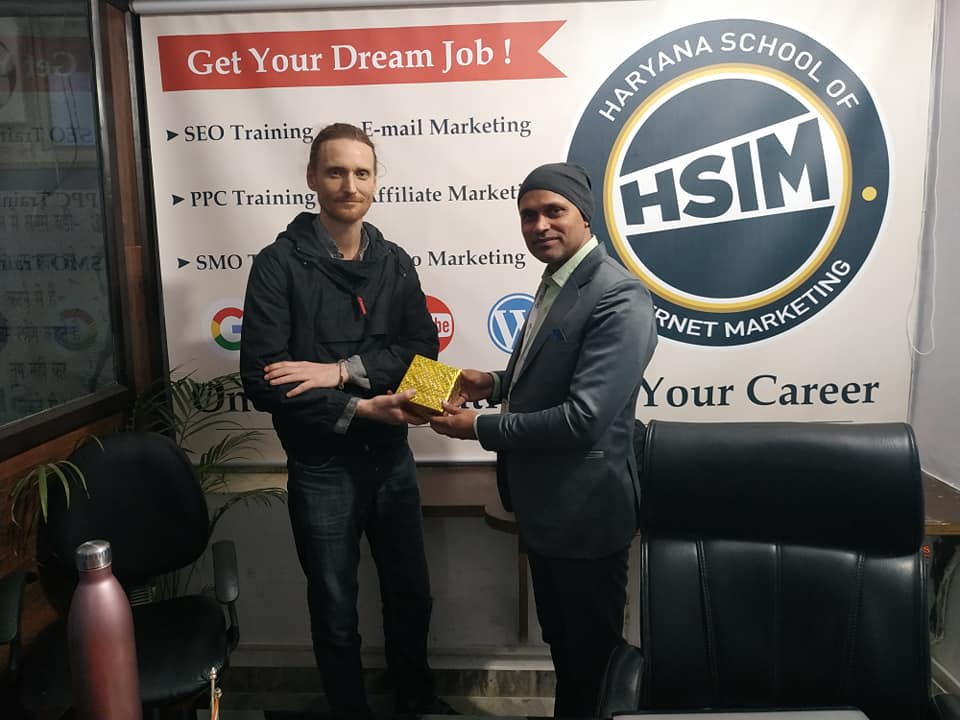 Slowly ambling back to smaller office, I was soon whisked away by one of the ladies, whose sister and brother-in-law arrived. Taking me to their house, I met the elderly parents and kids, before further snacks and desserts were served. It was the most food I'd eaten in years.
With a thunderstorm pouring down and dark falling, I said farewell to the staff, then dropped off at bus stop. The bus barely paused, resulting in a gigantic leap over puddles to hurtle myself on the bus. The passengers were amazed. One was so impressed he paid for my bus ticket, spending the next hour chatting about life in Delhi.
Thank you HSIM for the warm welcome. The humble generosity of Indians lends great appeal to the magic of the nation as a whole. The West can learn lessons on service and courtesy from its Asian siblings.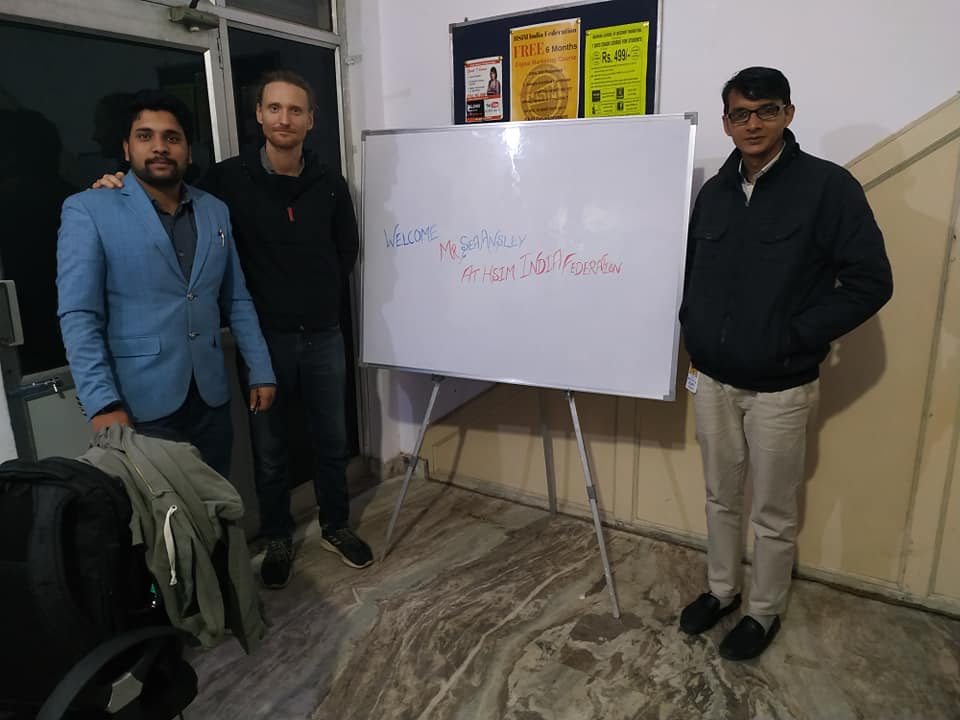 Review of BlogX 2019
BlogX 2019 was my second successive BlogX. Last year I moderated a panel on the future of Internet growth in India. Invited back, on the morning of February 8, at Delhi's Eros Hotel, I co-hosted an energetic half hour about Podcasting with the excellent Bijay Gautum.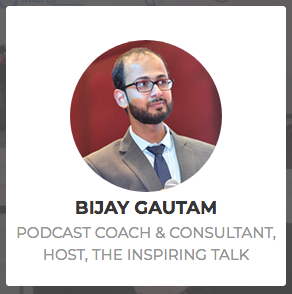 My credentials? In the early 2000s, I ran one of the most successful and popular Internet radio station directories, UMFM. UK's Knowledge Magazine dubbed me "one of the pioneers of Internet radio". While I took a decade break shortly after arriving in Melbourne, with increasing stability in my life podcasts will return. Thank goodness Bijay is proficient in the ins and outs of the podcasting world. It's come a long way, yet so few bloggers incorporate it in their work.
Other guests discussed influencer marketing, the power of video blogging, and importance of interactive content. There was a blogathon sponsored by Air Asia, with contestants acting out flight scenes in Hindi. A superb buffet lunch was served, allowing for useful mingling between speakers, and prior acquaintances.
While slow starting, BlogX's energy and intensity picked up over the day, and was a solid production in the end. Gracious thanks to Noopur and Sarvesh at Techmagnate for having me back, and I hope to see you all soon.
Supersonic Bonobo Weekend in Pune

Much of this three month trip has been an easy itinerary to craft. Starting in Delhi, moving south towards Sri Lanka, a few milestones along the way. Intentionally, a few pockets left open for spontaneity. One can go mad from overly rigorous planning, and one often misses out on some exceptional experiences.
This weekend is one of those open periods, between Mumbai and Goa. Perhaps we'd like Mumbai enough to stay longer, or prefer to spend an extra weekend beside ocean and beach. Either was ideal, but this spare weekend happens to feature Bonobo's live appearance at VH1 Supersonic Festival in Pune, three hours east of Mumbai. No plans, no commitments, flexibility to go with the flow, opened possibilities in a new city, with one of my favourite artists.
In the end, I was daunted by the prospect of a commercial mega festival, with 16+ age group, hectic to get to, and from there to Goa. I need chill and silence, writing by the waves of the ocean. Remain in one place for a while. In the end, we extended our stay at Mumbai's Carlton Hotel, and booked a train from Mumbai to Goa on Saturday for two extra Goan nights.
Days to Come
Next week we'll check in from Arambol, Goa, our home for two weeks. I'll be back in the Plan Sea writing groove, finishing its final edit. Review of the train journey to Goa.
To complement these personal adventures, we have a slew of fresh content suited for digital nomads and inquisitive travelers. How To Pack for Epic Adventures, 15-20 Places to Visit in India, Tips to Book Indian Train Tickets, and further commentaries on the world.
Have a great week, and keep the dreams alive!
Sea