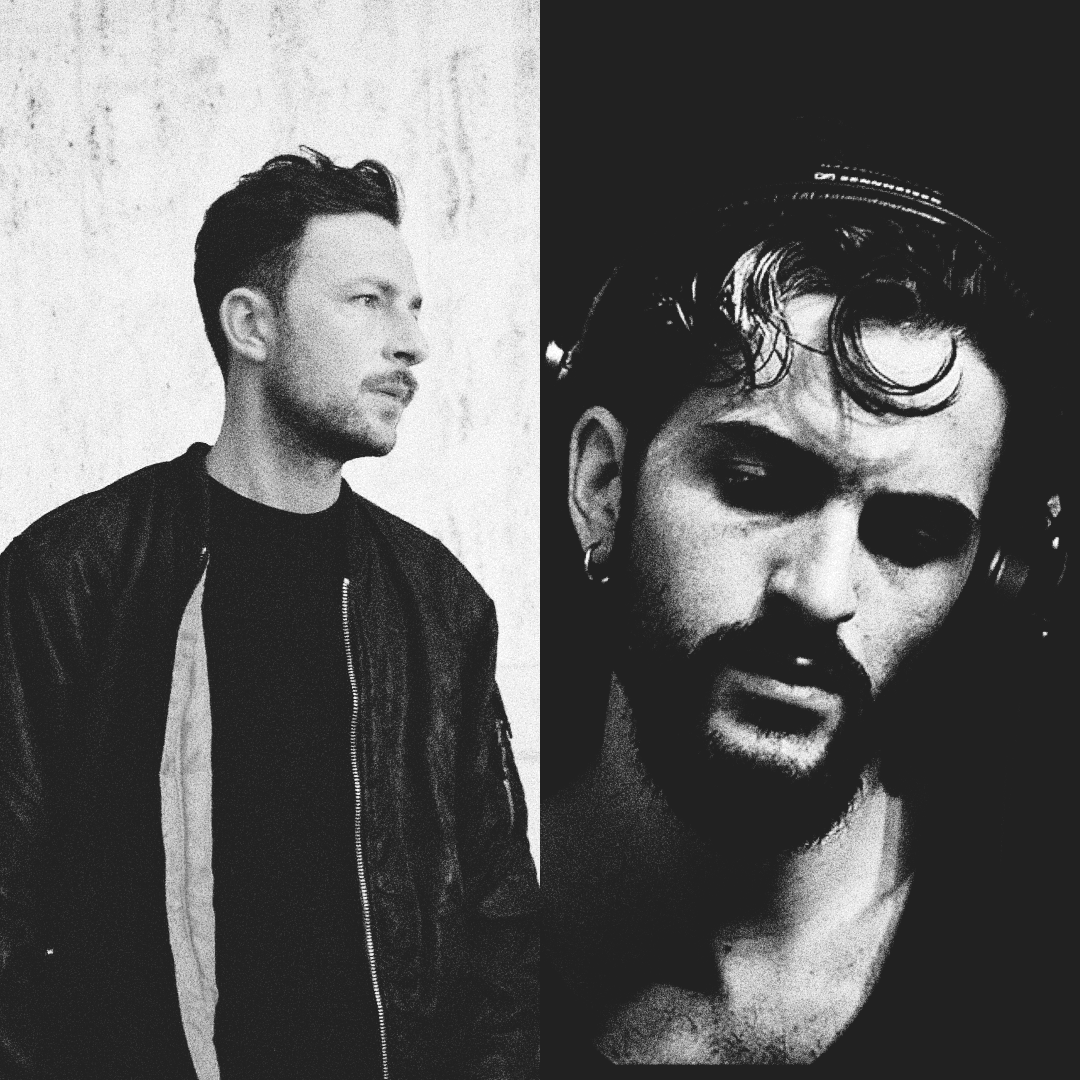 LUXOR is a musical collaboration of renowned French techno producers Antigone and Shlømo. They recently appeared at the Up To Date Festival 2018 in Bialystok, Poland – the first ever show.

We are thrilled to have interviewed the duo ahead of their WORLD PREMIER of LUXOR live performance at Up To Date.
The boys share some thoughts on friends, family, inspiring older people in their lives, and the reasons behind this new Luxor music collaboration.
About Antigone and Shlømo
Antigone is a renowned French techno producer. From Paris, his first release came back in 2011, and has since included a discography of a couple of albums, several popular remixes, and multiple sings rocking dance floors all over the world. His worldwide residencies are highlighted by 5+ years at legendary Paris nightclub, Concrete.

Shlømo (not to be confused with US downtempo producer Sholomo), is an upstart in the global techno arena. Also from Paris, Shlomo fuses techno, pulsating electronica, and even movie soundtracks

Both artists are represented by small, family-like agency, Bright Lights Big City (BLBC).

Birthing the Idea of LUXOR

Luxor is a brand new live project, that debuted at Up To Date 2018.
The first idea for Luxor came together a long time back, around four years ago. This is a concept they had in mind for a while, as longtime friends, living in the same area, represented by the same agent, and spending a lot of time together.
The duo looked for the perfect place to perform as Luxor for the first time, and the opportunity was sealed by the invitation to play at Up To Date Festival in Bialystok.
They have been working together on the Luxor music project for around two months. Their familiarity with each other helped elevate the creative working process. Three years ago they previewed a mix for label-mate AWB, to positive feedback, and the rest is history.
Everything in their debut world premiere performance is wholly original. There are elements of their own personal styles, but their approach to Luxor is an altogether unique. "A blank scenario", from scratch.
On the influence of elders in their lives
One of the excellent features at Up To Date Festival 2018 was their "50+" campaign, where everybody aged over 50 could attend for free. This was designed to introduce seniors to the lifestyle of the younger generation, and in turn network Polish youth with those who lived in very different times.
Antigone came into electronic music thanks to his godmother, who was a DJ in the rave scene in the 80s and early 90s. She held a residency at famous Paris nightclub, Le Palace, and introduced him to the electronic world.
Through her, he witnessed the decline of the rave scene, such as when record shops were closing, and raves moved into clubs. Now, he's seen the rebirth of electronic music come full circle, with more, new record shops opening up, and the genre as popular as ever.
For Shlomo, his grandfather made a huge impact on his education. He regarded him as a mentor and a close friend, supporting his creative endeavors.
Both artists see this 50+ concept as a grand opportunity for the sharing of knowledge and information, with the senior generation as an invaluable resource.
Exclusive audio interview with LUXOR
We recorded the interview with LUXOR, that you can listen to here.
Featured Music Videos from Antigone and Shlomo
Here is a selection of past videos from Antigone and Shlomo. Once any music videos emerge from LUXOR, we will update this article.
More resources for LUXOR music