Sometimes, along our travels, we're blessed to be in the right place at the right time.
Around when we set to depart from Krakow to Vilnius after a wonderful month in Poland, the eastern Polish city of Bialystok hosts the acclaimed Up To Date Festival. September 7-9, 2018.

A glance at the lineup and vibe, a little logistical maneuvering, and we landed two late-round tickets to Up To Date.
The festival is spread over two major arenas: at the Stadion Miejski, and an "ambient salon" featuring classical and ambient sounds at the Opera i Filharmonia Podlaska.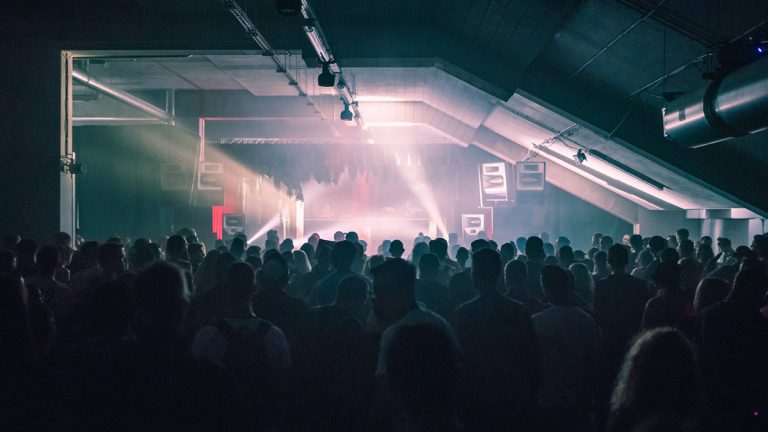 Artists at Up To Date 2018
Now in its 9th year, Up To Date has featured some of the best known artists in drum & bass, techno and ambient circles.
This year's lineup features legendary UK jungle pioneer Goldie, the first Polish gig by Russian rapper Face, live acts from Lorn, Dolor and Phase Fatale, and the enviable new collaboration between Antigone and Shlomo called Luxor. Plus, many more.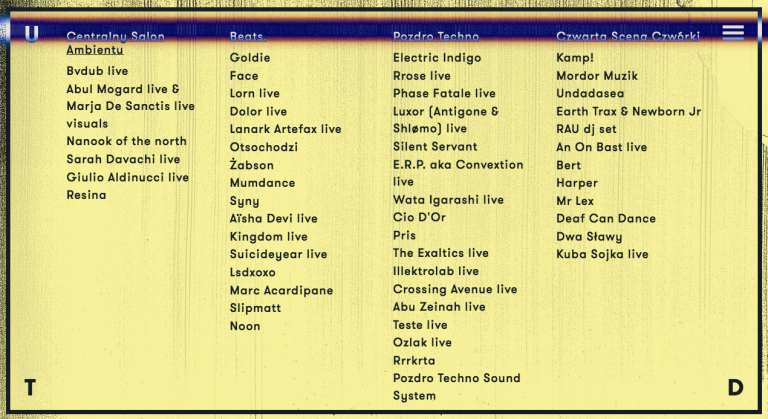 Goldie
One of the earlier pioneers of jungle and the rave movement itself, Goldie is best known for his classic, 22-minute long, self-descriptive, "Timeless". He co-founded legendary UK Metalheadz drum and bass label, alongside Kemistry and Storm.

Goldie fueled inspiration from a challenging childhood that included being put up for adoption and life in foster homes. A stint as a breakdancer and graffiti artist in his earlier days, translated hip hop influence into his approach to jungle and musical expression.

Goldie has lived a lot of lives. Representing England as a roller-hockey goalkeeper. An engagement to Bjork. Appearances in a James Bond film and Snatch, among other movies and reality TV shows.
All of his rich and fulfilling life experiences translate into Goldie's performances, whether in small, dark basements or on major festival stages, making for memorable, rollicking sets of the highest quality.
Lorn
Coincidentally, I was first properly introduced to Lorn (Ninja Tune) only a couple of weeks ago, while in Lublin. Impressed with his music, looking up live Lorn dates, is how I discovered Up To Date Festival 2018.
Lorn's style reminds me at times of a chilled out Glitch Mob. He fuses downtempo breaks, glitch, and epic, emotive melodies over big beats.
Phase Fatale
Now around four years into his career, Berlin-based Phase Fatale's first full album was released in 2017. His style includes charging 4/4 beats with industrial influences, ideal for booming around giant warehouse spaces.

Dolor
Complementary to Lorn's style, Dolor (also Ninja Tune) features downtempo breaks underneath heavy samples, electronic tones, and atmospheric melodies, with hip hop, jungle and grime influences.
Resina
Resina is a renowned cellist and composer, based in Warsaw. She has collaborated on several movie soundtracks, as well as other artists tracks in various genres. Among her live performances supporting her own albums, includes a Boiler Room set.
An On Bast
The founder of the Ghost Kitchen label, Poland's An On Bast fuses together a medley of styles, including sampler, modular synth and drum machine electronica, ambient, and classical / orchestral.
More artists at Up To Date 2018
There are dozens more interesting artists performing in Bialystok. Rave legend Slipmatt, the controversial Russian rapper Face, the funky Kamp!, a host of respected techno figureheads such as Electric Indigo and RRose, and many more.
We'll leave you with one more video, from one of the elder stalwarts of the rave movement, Mumdance. He mashes up rave classics with big beats and bass, promising a fun, high energy set at Up To Date.
More about Up To Date Festival 2018
We'll have all sorts of multimedia goodies and a review from Up to Date Festival. In the meantime, check out more about the festival and its artists.
Official Up To Date Festival website