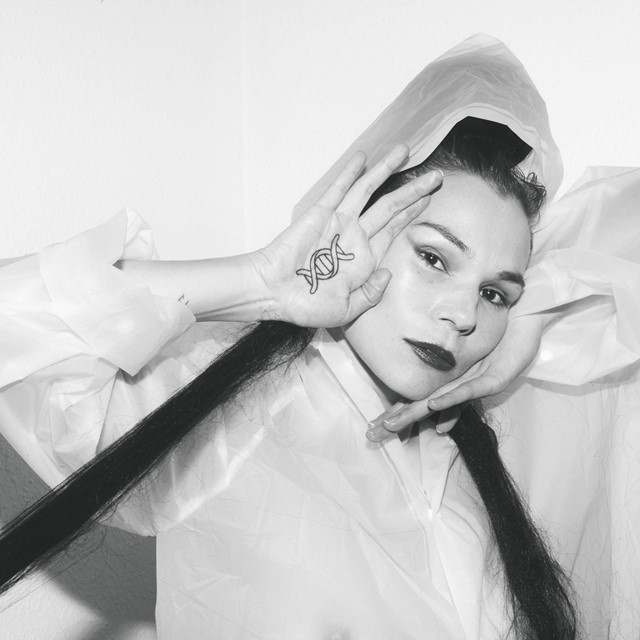 The music of innovative sound pioneer Aisha Devi is this week's musical feature on DigitalNomad.Blog.
This weekend, we're covering the excellent Up To Date Festival 2018, in Bialystok, eastern Poland. Press perspective ensures a little more research into lesser known artists performing.

One of the artists discovered includes Aisha Devi of Switzerland, well established with an acclaimed body of work.
Further intriguing is her own spiritual journey, including regular meditation, helped cultivate her sound: The Music of Aisha Devi.
Aisha Devi Biography
Born beside the Swiss alps, half-Tibetan Aisha Devi made a mark earlier in her career as Kate Wax.
An early life of regular upheaval, raised by a single mother and inspired by her nomadic grandmother, made for challenging entry into regimented Swiss life.
As Devi's own life and journey evolved, she translated her music and art more alongside her spiritual progression. Her juvenile alter ego of Kate Wax made way for her truer self under her own name.
From 2010, Devi's emotional and spiritual journey commenced. She more deeply explored her own ancestry, including her grandmother's captivating life. She studied everything from psychology, alchemy and metaphysics. Meditation became a regular part of daily life.
"I started meditating seven years ago," she says, "something like that, and when you start meditation your whole being changes. I started meditating the same way I started doing music: feeling really outcast, feeling really crippled in the world, not having a place in society and always feeling frustrated with something."

from Resident Advisor, 2017
Aisha Devi's music creations appear to have few boundaries. She is entranced by the repetitive qualities of electronic sounds and software. That, like mantras and meditation, "repetition is perfect". Layers can be built on and upon for infinity.
In a growing era of predictable 4/4 pop melodies in all genres of music, Aisha Devi's sonic vision, unpredictability, and karmic influences are warmly welcomed. If not, pleasantly uncomfortable and introspectively combative.

The Music of Aisha Devi
More Information and Music of Aisha Devi
Super Aisha Devi feature interview on Resident Advisor
Extensive interview about the trippy Mazda video