Sea attends a small festival atop Czech mountains, making final preparations before heading off on his latest 7 week trip.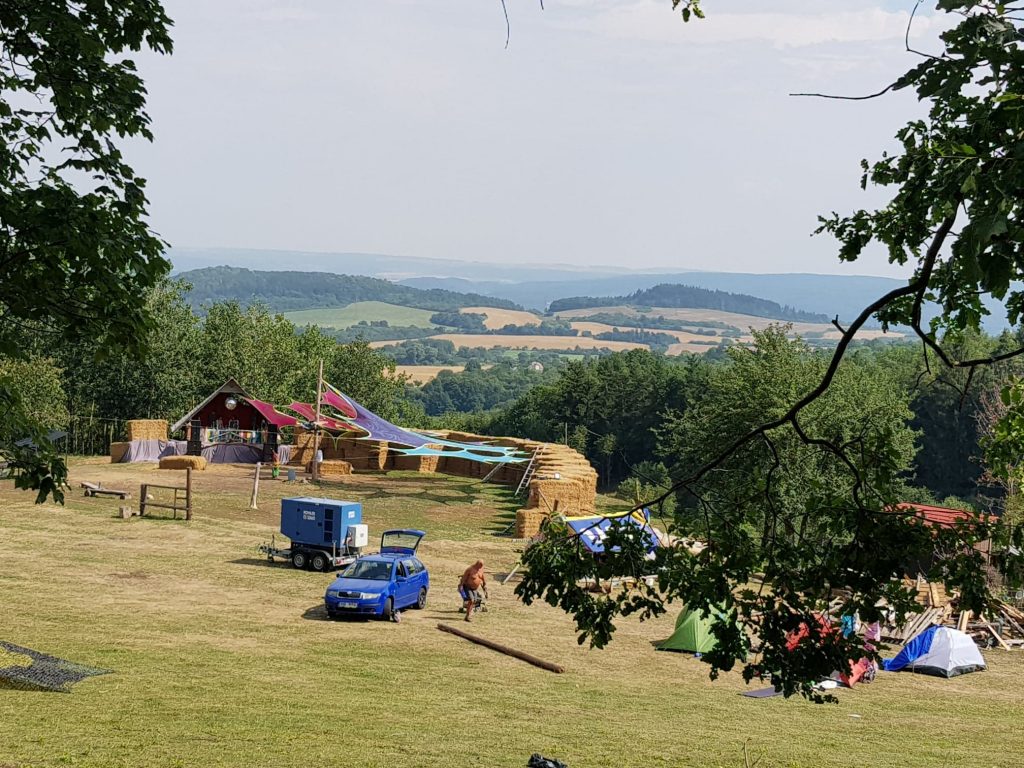 Life has been surreal for so long, that it becomes the normal, the real, so real.
I write from the historic, revitalised Polish city of Krakow. A day removed from a pair of night buses, after a fulfilling final evening in Prague, and restless, pseudo-sleep. Checked in to the excellent Mundo Hostel, near the centre of the old town.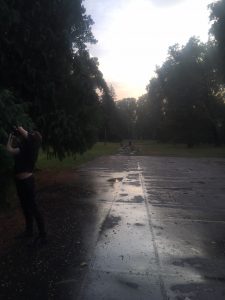 I spent the past day exploring part of the old city, while researching the local Krakow digital nomads scene.
Last night I met up with Rax, a Singaporean graphic designer currently working from Krakow. With Singapore in common it makes for stimulating, comfortable conversations.

A few days sweating and stressing about how I was going to afford this trip, exhausted from seemingly endless travels. No home to return to. Relaxing into the realities of the beginning of this grand new voyage.
I already dig the Polish vibe! Perhaps, contributed through the familiar Polish and Lithuanian deep rooted in my ancestry. The intrigued curiosity from locals. I appreciate the friendliness, the ability to more easily communicate.

At Mundo Hostel in Krakow, I've met captivating travelers, each with their own stories and journeys. Most of this morning I chatted with two Turkish men, rushing through Europe on their annual, week-long vacation.
One is employed by a Korean company; we shared stories of Korea's unique work customs, almost bordering on maniacal control. I learned more about Istanbul, and Turkish perspectives on the world.

The past week was full as any, mixing adventure, a random trip to the Czech countryside, a couple of final quiet days in Decin, and the first of many buses taking me further Eastward.
Czech Mountain Party
Accepting a gracious invitation from a new acquaintance at an open air techno party in Prague, my past weekend was spent at a small festival in the Czech mountains.
Joining me for this particular adventure, my old German friend Nicole, who I've known from Melbourne for many years.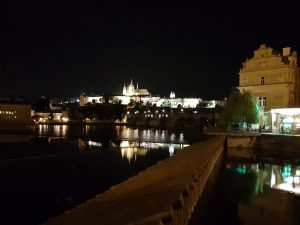 Nicole and I spent Friday in Prague, walking around the old streets, avoiding hordes of tourists. We visited the Beer Museum for one pint, but preferred take away beers from kiosks and chatting near the river.
On Saturday morning, with no real idea of how to reach the festival, we took a bus to Lubenec. Upon arrival, we met other festival goers, including a French man and his Czech girlfriend.
After loading up on takeaway drinks, we started the long, 3+ hour walk towards the festival, knowing hitchhiking was a reality.
I kid you not, perhaps five minutes into our walk, a station wagon pulled up beside us. The driver offered us a lift! She was also heading to this Povalec festival. The four spots in the car were perfect for us, and, within fifteen minutes, we arrived at the festival. So lucky!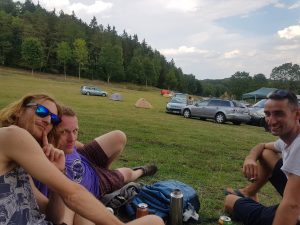 Soon, we met up with Jan, set up the tent, and explored. The atmosphere was very relaxing, in crisp, fresh air. The day was warm.
We found some live music, including a death metal band, but felt most at home on the top of the hill, with the house and techno stages.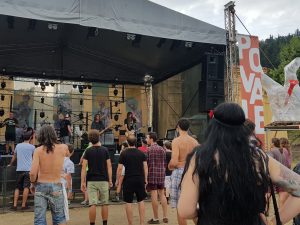 Jan was our driver on Sunday, and he headed to sleep early. Nicole also crashed out for the night. I stayed awake Saturday, with a couple of Czech girls and one of their boyfriends. They looked after me. It was a lot of fun.
Sunday was an exhausting day. Nicole and I said our goodbyes at Praha station; I returned to Decin, Nicole to Vienna. With a lot on my mind, it took a while for me to fall asleep, but when I did, I returned to my dreams.
Life, of which, often feels like such.
Looking back at life choices
An email from a special old soul I recently met in Berlin reverberated in me:
"The key to success in life is to build a reputation for good service to those who employ you"

It hit hard and deep. I looked back on many projects and connections that eventually became contentious and faded away. Projects I took on as a means for my survival, and little more.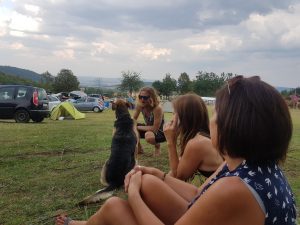 Also, in a figurative sense, of people who invested time and trust in me; often, the same outcomes. Connections come and go, arise and pass. We move on.

I wonder if this is what has held me back. A lifetime of bad habit patterns, gleaned from a complete lack of sense of family. A magnetism towards solitude, occasional bouts of misery. An inflection of the contrasting energies I put out there, the good brings good, the bad brings sadness, all a result of what I put out there.
This year has been a spiritual and soulful journey, with some of the most valuable lessons of my life. This was another one I needed to hear, and to reflect upon. I strive and resolve to do better, while there is still time to change what I don't like about me.
Until then, I remain a work in progress. To those who continue to believe in me – thank you.

Coming up next…
Presently, this weekend is a relative unknown, but one full of intriguing possibilities. Much of it, I will spend writing. Long walks around Krakow, and finding some good music to dance to.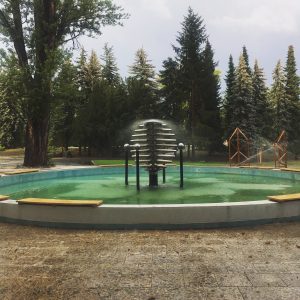 There is the DJland8 charity art/music festival on Saturday, followed by an afterparty at Krakow's most famous techno venue: Szpitalna 1.

A Burner friend from Australia is currently living in the Baltic coast Polish city of Gdansk. He's off work next week, with a holiday on Wednesday, and suggested camping in nature for a couple of days.

By next weekend, I should be in Vilnius, Lithuania, but I'm open minded to anything. Perhaps, meeting a particular new friend I've met online.
This is why it's a flexible trip. Anything can happen, and is able to happen.

I follow my heart, and let life guide me. It is truly the Plan Sea.
Enjoy your weekend 🙂
Sea shares his weekly adventures and updates from around the world. He is writing the final chapter of his work-travel guide book, Plan Sea. Some photos in this article thanks to Nicole Scherer.