My first visit to Poland could not have started any better.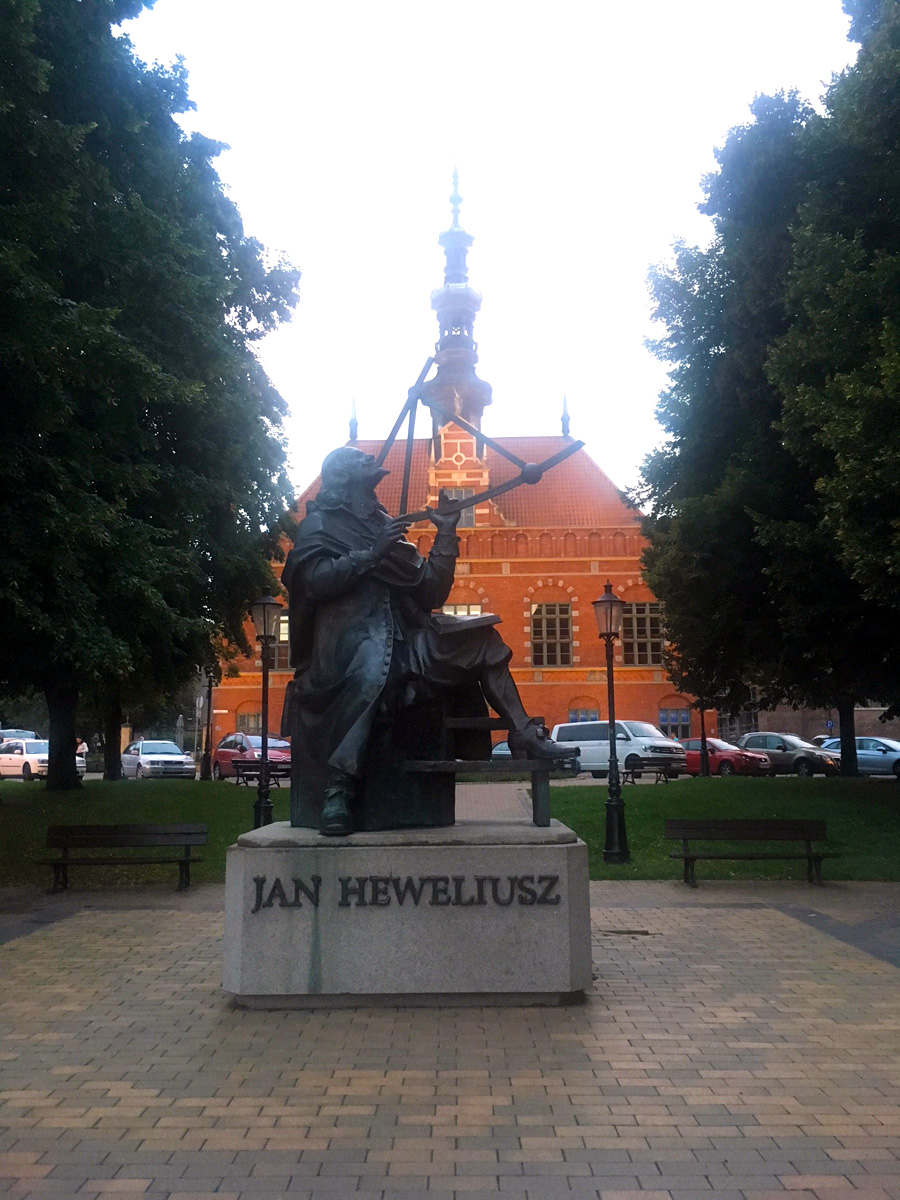 I'm writing from a cafe in the historic Eastern Polish city of Lublin, after a traditional Polish breakfast at a quaint restaurant in the Old Town.

Last week, I arrived in Krakow, ahead of seven busy weeks on the road.  I was filled with self-doubt about my means to afford this trip, exhausted, with urges to settle somewhere quiet, even for a little while, with much work to focus on.

Once in motion, I relax into it all; traveling is second nature to me. I enjoy the challenges and experiences one encounters through movement, rapid decision making, and immersing myself in the everyday life of different cultures. It energises and inspires me.

I remarked if I found a place or person I liked along the way, my trip was flexible enough to slow down, even for a little while.
Unbelievably, not two days in to this seven week trip, that's exactly what happened.

Absinthe, Churches and a Gay Club in Krakow
A seemingly casual Friday night Tinder meet up changed the course of my immediate future.

We are both writers. Magda, a couple of years younger, from a long Polish history,  growing up in the post WWII, bleak Communist era. A rough childhood, and similar late blooming in life from around 27 years old. A former journalist, now an accomplished psycho-therapist. One of the most intelligent and conscious people I have met.

A mojito at Hard Rock Cafe around 9pm opened the surface level chatter. The next stop was an absinthe bar, leading us to Krakow's Vistula River. A church loomed in the shadows of a darkened medieval park, which, after a few deep breaths, we plunged in to explore.
Venturing back towards civilisation, we passed a gay bar. Almost if challenged; "Why not?"
Randomly, we entered this place seemingly called, "Colon Club". A couple of drinks, a dance, and a lot of attention from all sorts of different orientations. One tall, blonde, chiselled Thor-like man had eyes for me.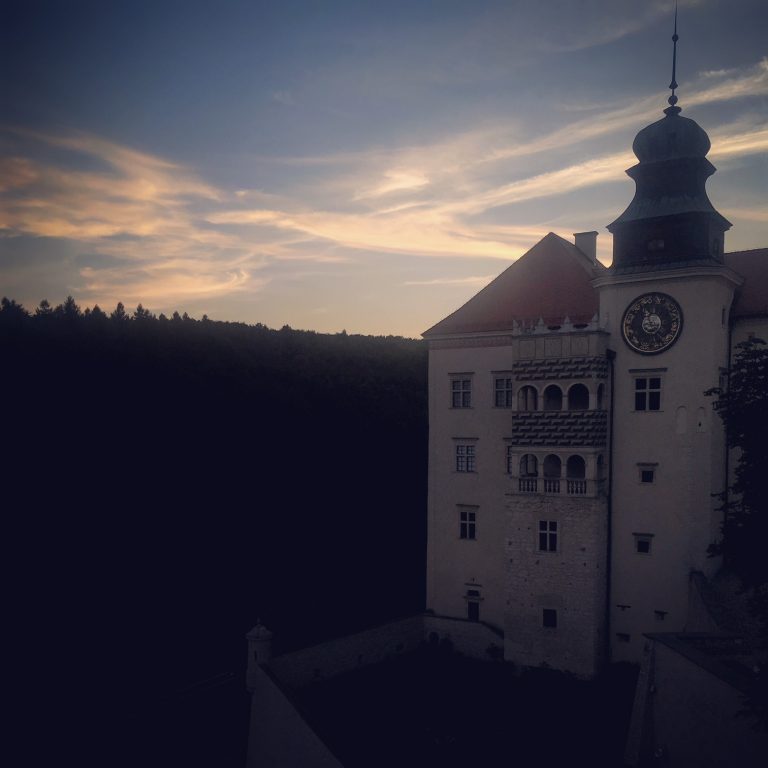 Sunday evening took us to Ojców National Park, north of Krakow. Attractions include the Pieskowa Skala castle, the stillness of thousands of old trees in an ancient forest, and moonlit rocky cliffs.
On Monday I was treated to my favourite childhood meal of pierogi, deliciously abundant in Poland but perplexedly absent most elsewhere in the world.
The Baltic Seaside City of Gdansk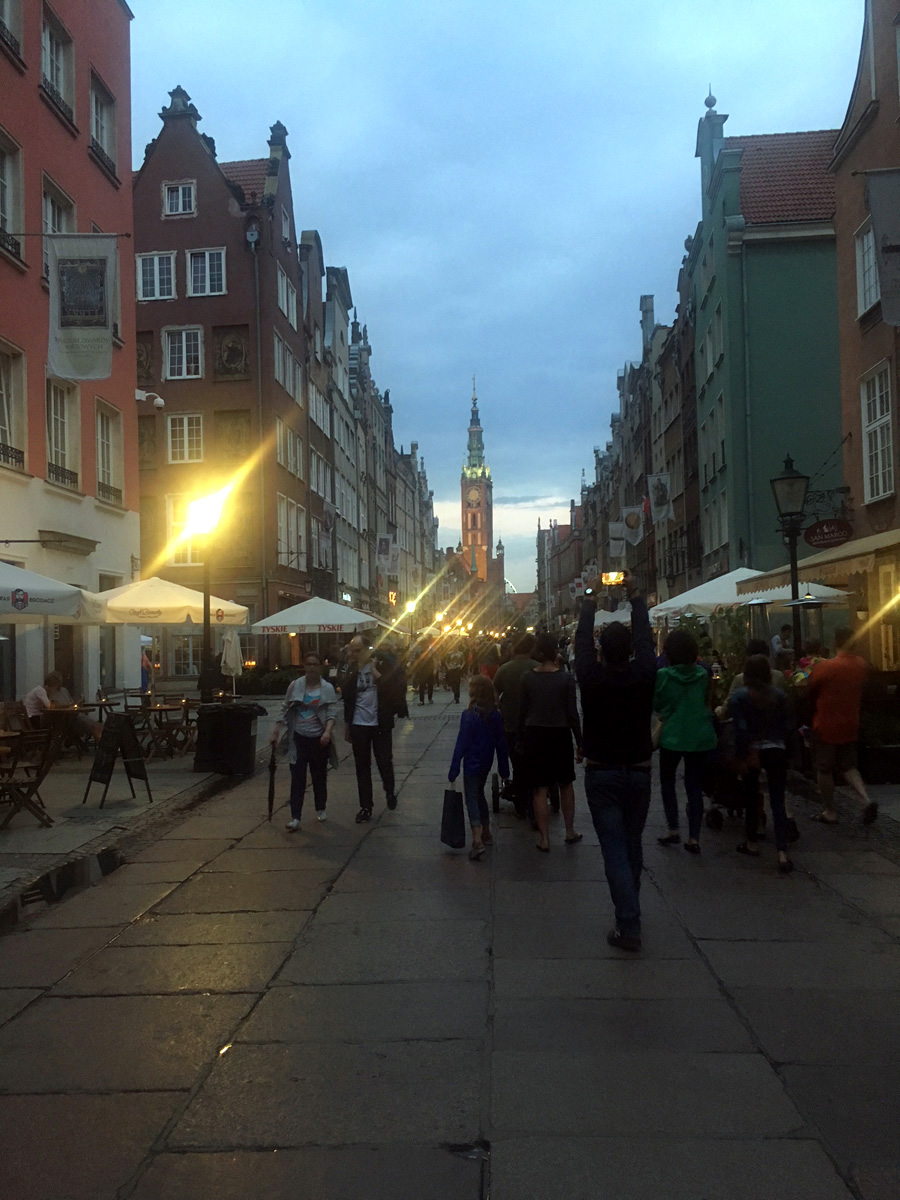 Mid-week I visited an old Australian Burner friend, Dane, and his Polish girlfriend, Kasia. They've been living together in the northern, Baltic city of Gdansk for a couple of years. Dane is an English teacher, an attribute in high demand in Poland.
In our few days together, they showed me around. Dane and I enjoyed beers on the beach of Sopot, the coastal city popular with tourists. The three of us wandered through the Old Town of central Gdansk, visiting a couple of bars and enjoying the finest in Polish craft beer.
On the Wednesday, I accompanied them to their traditional Polish garden. Their plot hosts a shed, covered patio, and good sized patches of fruit, vegetables and herbs. I learned from Kasia, snipping and potting new strawberry plants, assembling around eighty. We weeded parts of the garden, before enjoying a tasty, fresh BBQ.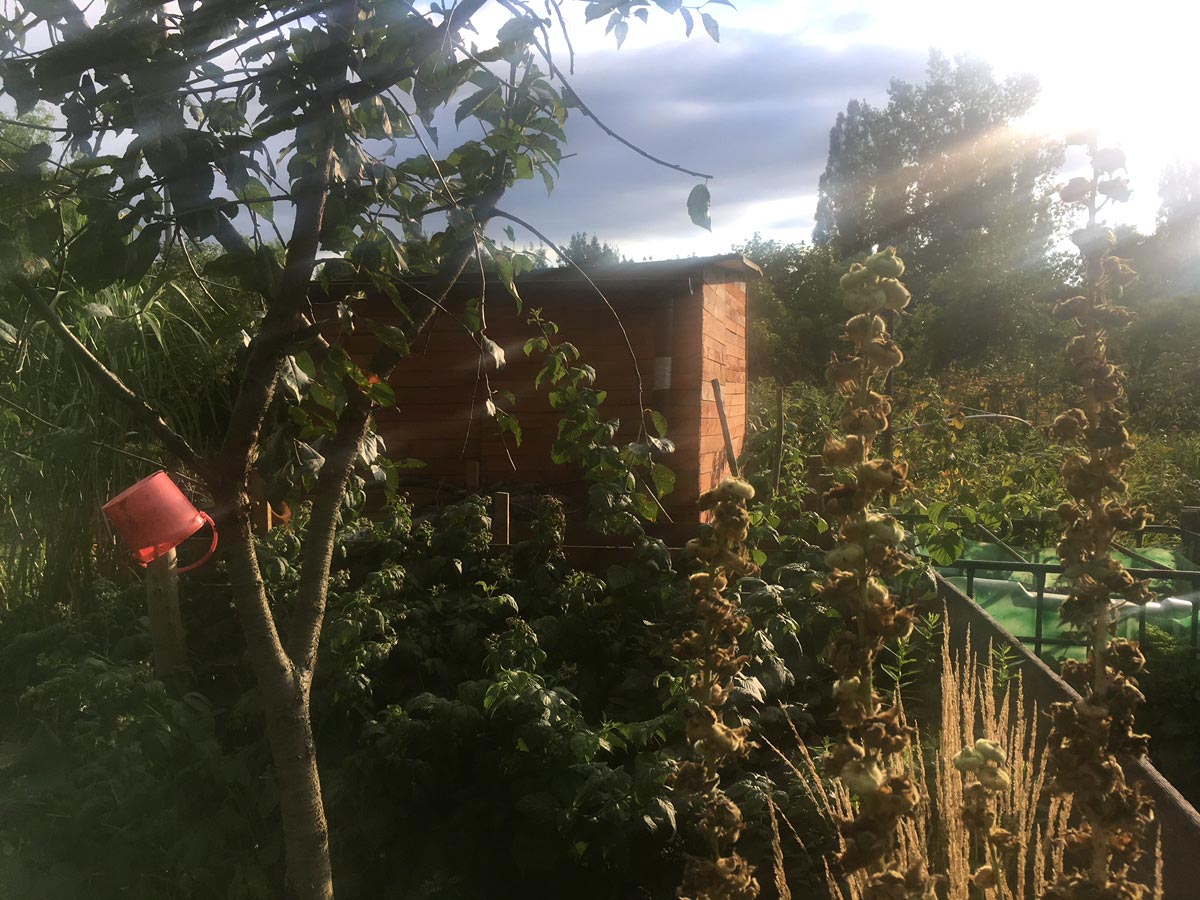 That evening, their heavily pregnant, witty friend Iga accompanied us to Gdansk's shipyard area, complete with container bars, more beers, and live music. A drink at a cute little bar close to home concluded the evening.
An abbreviated but enjoyable visit to a new area of the world. Another pleasant Polish experience.
And terrific to catch up with an old mate, while making new friends. I'll be back.
Quaint, Historical Lublin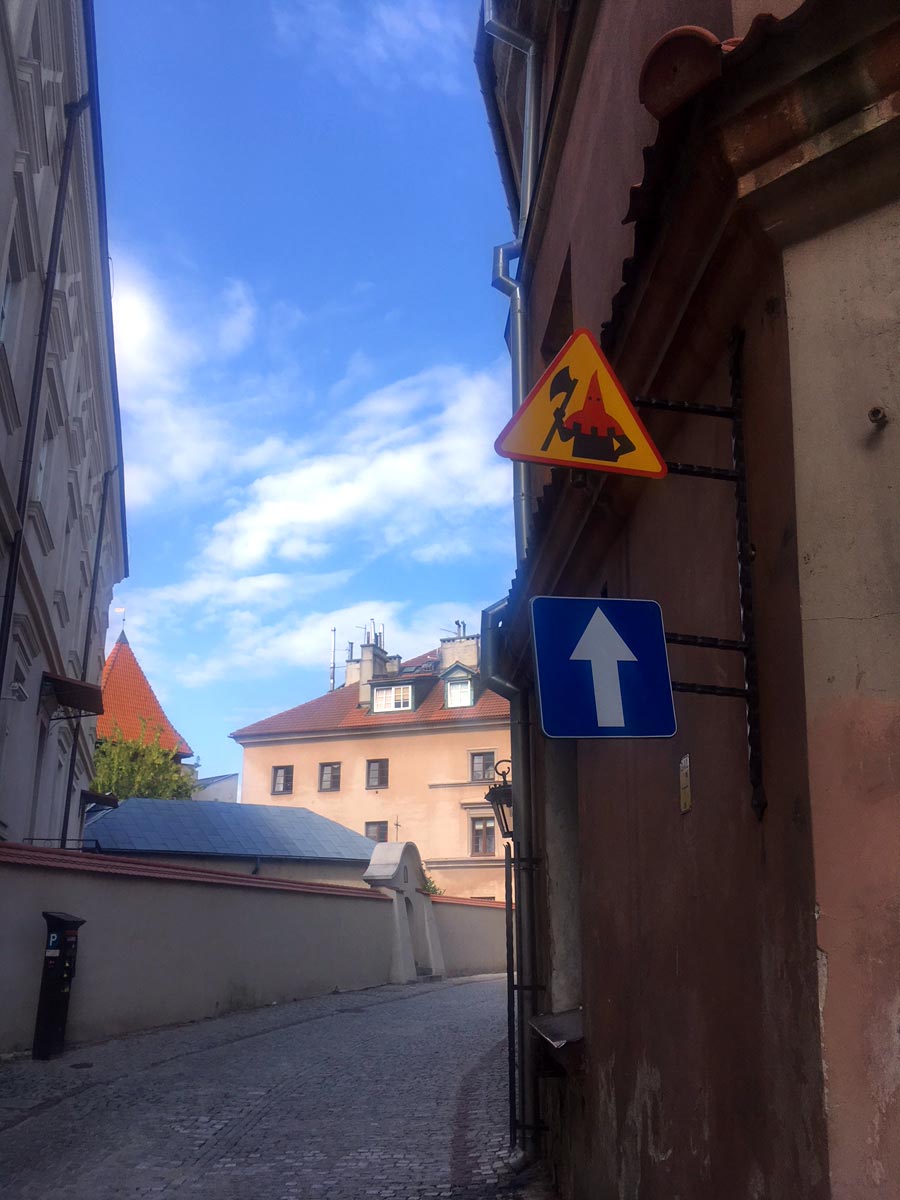 A pair of reasonable Flixbus rides took me from Gdansk via Warsaw to Lublin in less than nine hours. This rebuilt Eastern Polish city is close to the Ukrainian and Belarus borders, with a population of around 350,000 inhabitants.
Lublin itself is typical of larger Polish cities, with an historic old city centre beside a castle on a hill. There are many vintage restaurants, cafes and shops.
The Friday night was the beginning of a local festival and big market, with traditional, prominent Polish and Lithuanian acts performing to large crowds.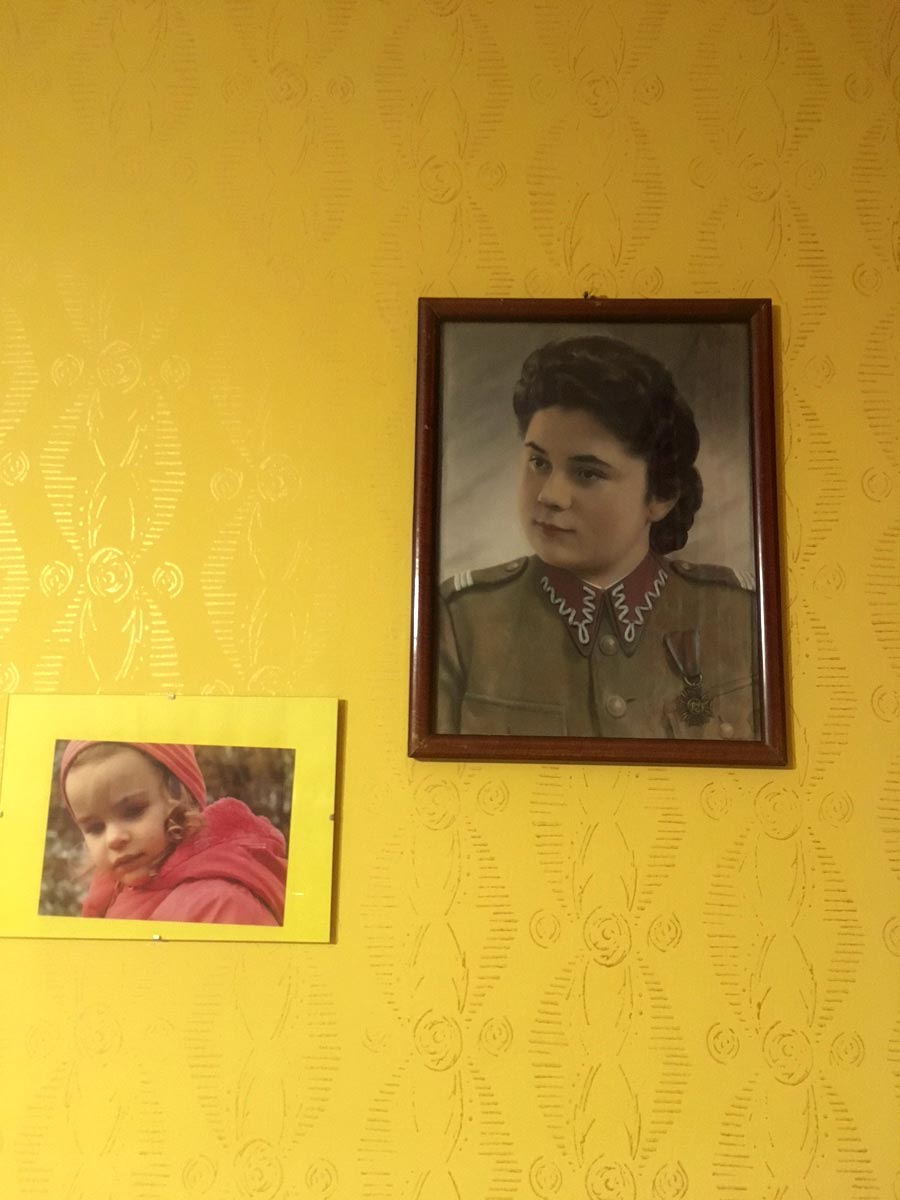 Sadly, Magda's grandmother passed away earlier this year, and this is the first visit to her apartment since.
We spent the first two nights respectfully enjoying the comfort of a comfortable, life-long family home. The yellow walls and flowered print curtains make for a warm welcome, with loving collections of family and religious memories.
Magda's grandmother had survived WWII brutality from Nazis and Ukrainians, being captured and taken to the middle of Siberia. Witnessing deaths from starvation, freezing and other accidents on a near daily basis, almost starving to death herself.
Eventually, after a stint working as a driver for the military, she returned as an outcast to Poland, living in a darkened basement in hiding for years. In the wake of the war, when amnesty came, she was able to marry, build a home, and raise her children and grandchildren, from this apartment in Lublin.
It's put a lot about life in perspective, and emphasizes the lack of gratitude and respect from the vast amounts of the naive, ignorant and oblivious in the sheltered western world.
In only a couple of days, Lublin has been a unique historical insight into the realities of Polish life, and an invaluable part of my journey.
Coming up: Camping, Krakow, and an altered Path
We're on our way to an ecological park with lakes and forests, dusting off the camping gear for a couple of days. Our proximity to the Polish-Ukrainian border encourages at least a brief visit to a border city in another new country.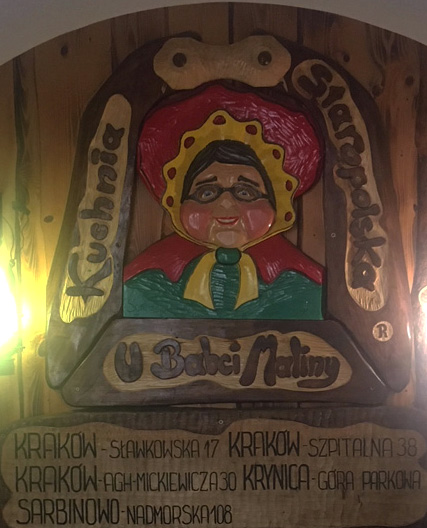 My journey has temporarily paused. I'm enjoying Poland and my recent new friendships enough to slow down a little bit. The impromptu Plan Sea is to remain in Krakow an additional week, and use that time to build up momentum on essential work.

Visit co-working spaces during the days, flesh out our Nomadic.Cloud landing pages and beta, and more deeply explore Krakow's digital nomad scene.
The following week I'll head to Lithuania, making a more expeditious voyage to the target destination of Tallinn. Russia is still highly possible, but I've crossed Budapest off the list, until after the David August concert in Hamburg.
These revelations are certainly impacting growing philosophical musings during the build up to the finale of my book, Plan Sea. I have a lot to share beyond the surface of these blog updates, the ruminations I'm reflecting on. Everything from Love, Freedom, Relationships, Dreams.
The stories of Magda's grandmother have rekindled the fire burning deep and long within me, and reminded me of my constructive disdain for the Way Things Are. This is organic fuel for my art and social missions, and everything that drives me in life.
Have a great week wherever you may be. Remember just how lucky you are to be wherever you are right now. Whatever your perceived hardships or material injustices may feel.

For now, The Sea.