The randomness and freedom of a roaming travel life helps assess places with an open mind, and remain in the ones we like, as we desire.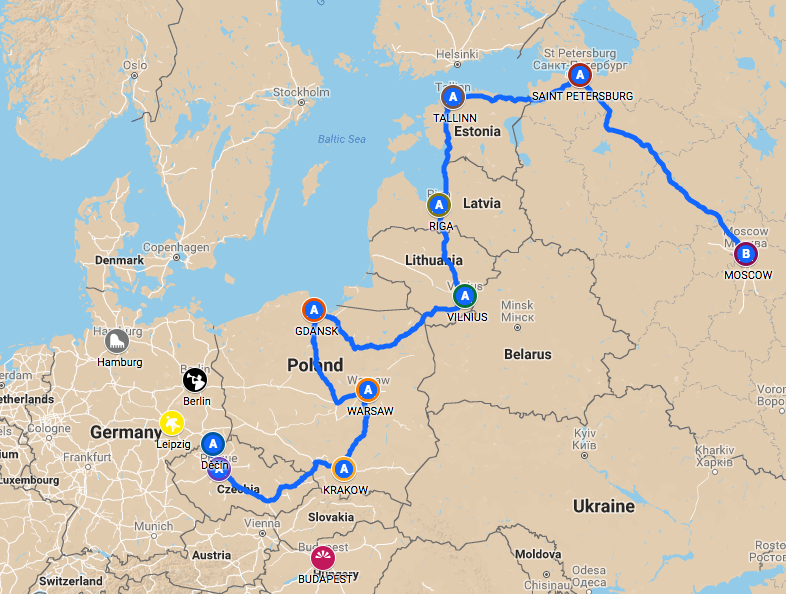 A friend in Berlin recently sent a message asking my thoughts on "Slow travel". I believe he saw my original plan for this Baltic trip, and wondered if I was rushing?
As fate would have it, on the second day of this seven week journey, I found a person and a place I liked.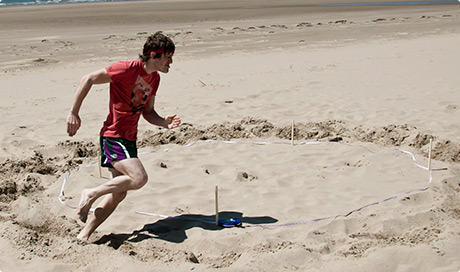 A couple of weeks later, after a few adventures along the way, I remain, enjoying life in Krakow.

There has never been a rush to get anywhere. Life has pleasantly slowed down.
I go with the flow – a.k.a. Plan Sea.

A Lublin Visit and Camping Weekend Getaway
Last weekend, I met up with my new friend in her hometown of Lublin. We stayed at her recently deceased grandmother's house and explored the historic old town.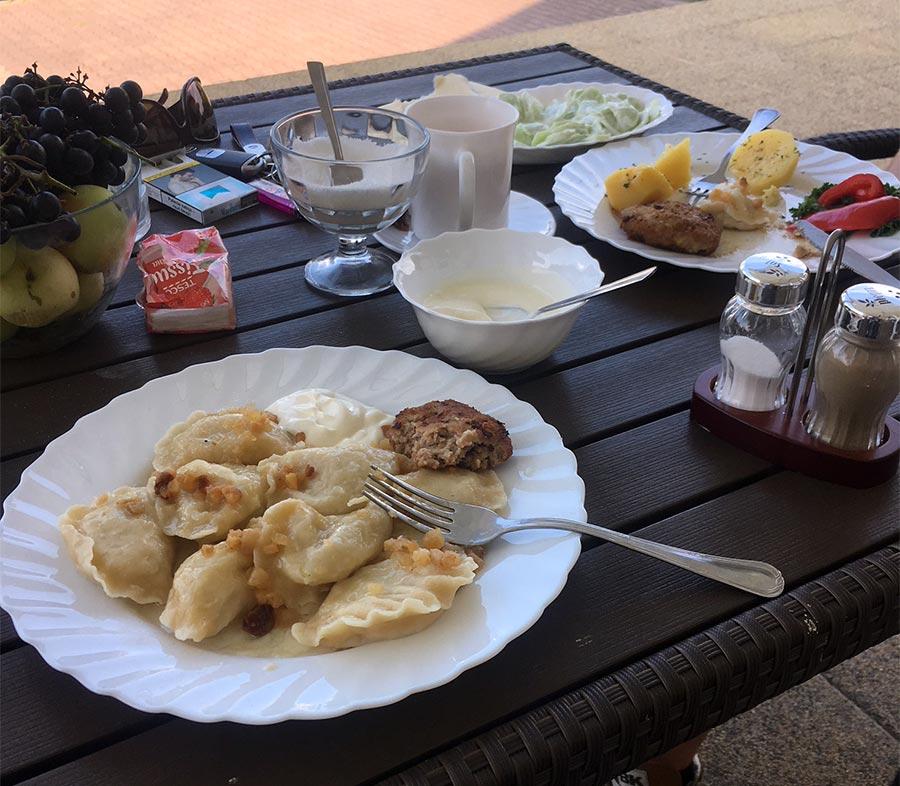 From there, we drove towards our campground near the Polish-Ukrainian border, stopping at a nice roadside diner for pierogi and soup along the way.
At the riverside campsite, we found a quiet corner, and pitched our tent. We crafted a lounge area with seats and tables made of stone bricks.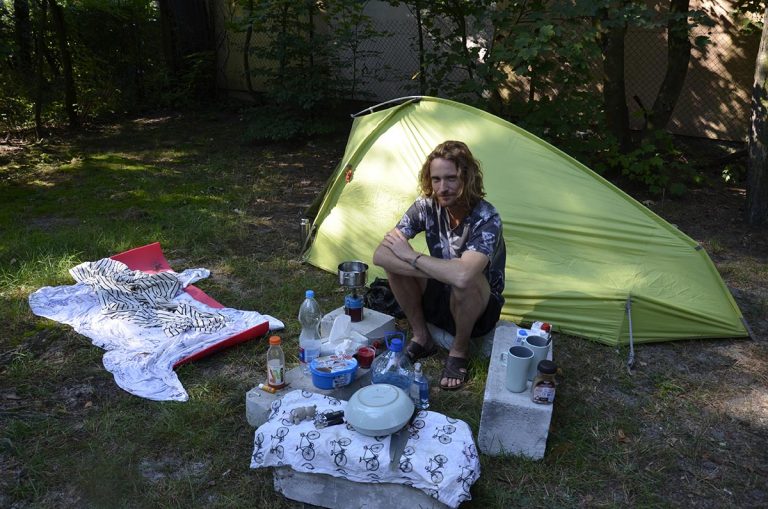 The night was relaxing for the most part, though our soundtrack was imposed upon us by a group of drunken young Lublin men.
Enjoying a super chill morning among nature, we packed up just in time before heavy rain poured down.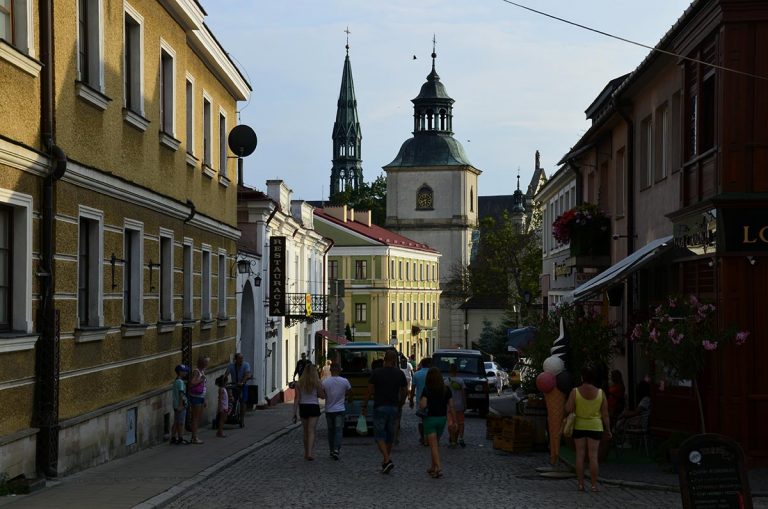 On our way back to Krakow, we enjoyed lunch in the fairy tale town of Sandomierski. Typically Polish, the main attraction is the Old Town, clad with churches and castles. There was even a guard change ceremony of knights!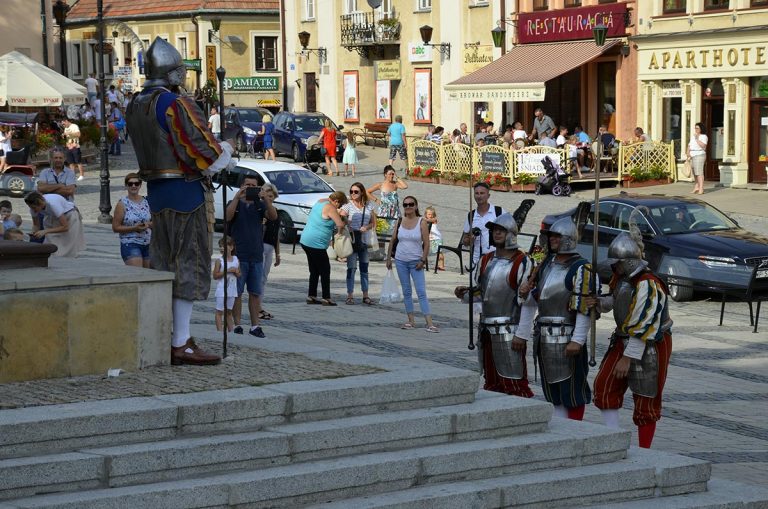 I drove part of the way back to Krakow, my first time navigating challenging Polish roads. Driving and parking are different here for sure – more of a Wild West approach to, say, Germany! Even a little bit Indian style.
Adapting to Life in Krakow
Then came the work week, and I had to be productive. If I felt I was not accomplishing my necessary tasks, it would be time to move on.
I spent weekdays working from cafes and co-working spaces in Krakow. I tried free trial days at Cluster Co-Working, and ForkLog, which is geared towards blockchain startups.
The cafes in Krakow are excellent for digital nomads. I returned to Cytat Cafe, and enjoyed my first visit to Wesola Cafe. Both feature excellent coffee and fresh breakfasts.
I accomplished everything I needed, checking all the boxes. Clients work, Nomadic.Cloud research and development, Mother.Domains tasks. My book.
Working extensively from Krakow is helping piece together a useful feature here on DigitalNomad.Blog: The Ultimate Krakow Digital Nomads Guide.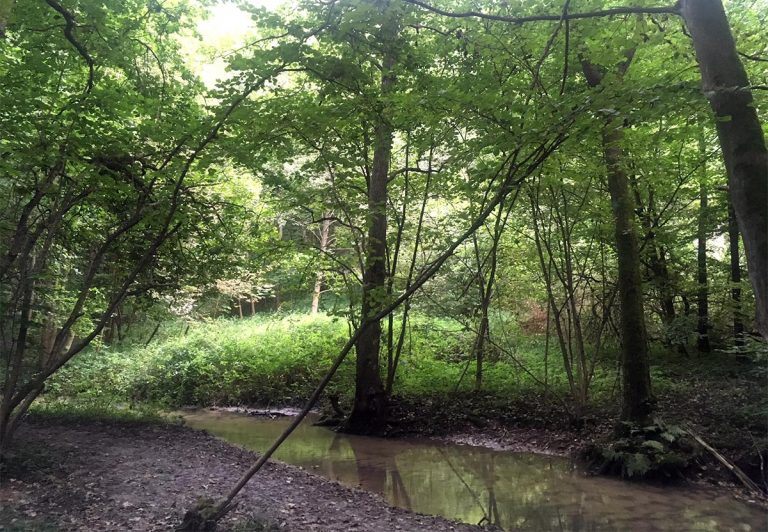 One evening we went for a long walk through a nearby national park, lost in nature among beautiful trees. Every night has been refreshing and peaceful.
Krakow Digital Nomads – First Meetup A university student named Fabio created the new Krakow Digital Nomads group on Facebook.

I've organised the first meetup event for Krakow Digital Nomads, next Wednesday August 29th, from 6pm at the Truckarnia Food Truck Park.
All freelancers, travelers and nomadic types around the Krakow area are welcome and encouraged to visit!
More info: https://www.facebook.com/events/693124394375119/
Locking in Baltic Trip Plans
I've yet to even make it to the Baltic states, but the original trip will resume in a couple of weeks. The Russian dates have been postponed, and there are now no plans to visit Budapest as intended. I'd rather spend longer, more quality time, in both. This will happen, eventually.

There is the Up to Date Festival in the Eastern city of Bialystok in a couple of weeks. Its closer to Vilnius, so I will work from Krakow until then, and head on my way from there.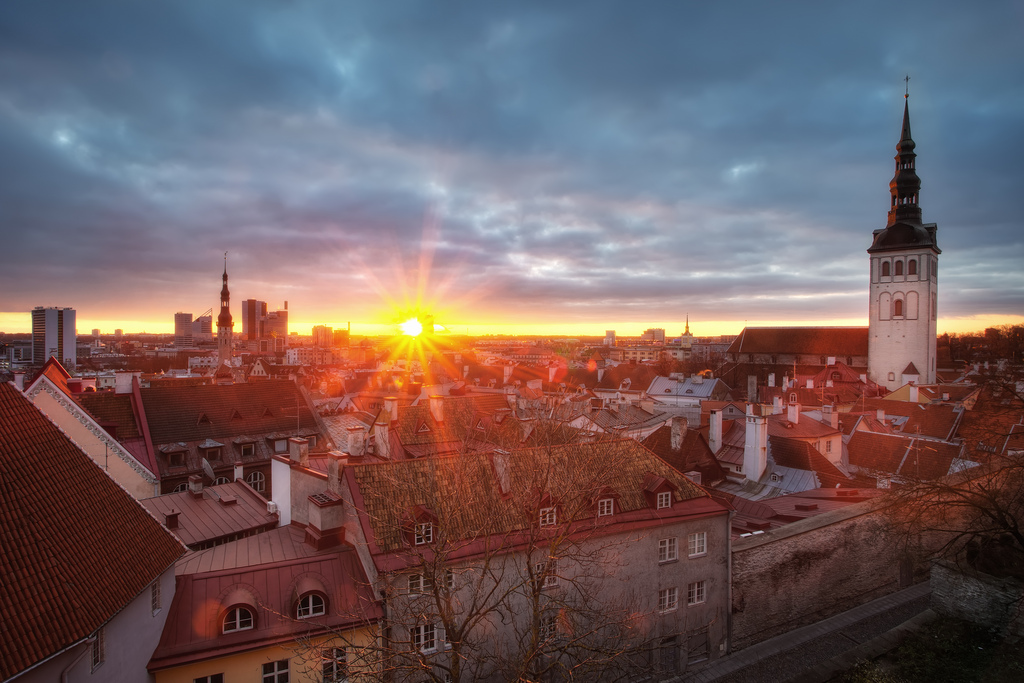 Within a shorter window, I will make my first visits through Lithuania and Latvia, on my way to a casual bank meeting over a weekend in Estonia's capital, Tallinn.
A €15 flight (!) from Riga to Berlin helps me expeditiously and affordably return to Germany in time for the David August concert in Hamburg on September 21.

From there, I have virtually no plans in the world. It feels like I'll be back in Krakow, even for a little more time.
06.09 – Warsaw, Poland
07.09 – Up to Date Festival, Bialystok, Poland
10.09 – Vilnius, Lithuania
14.09 – Tallinn, Estonia
17.09 – Riga, Latvia
19.09 – Berlin, Germany
21.09 – Hamburg, Germany
My upcoming Plan Sea Book will share its final thoughts by the end of my September travels. I'm biased as it's my writing, but I am pleased with its quality of words and philosophical musings, through eloquently and honestly sharing the lessons I'm living and learning.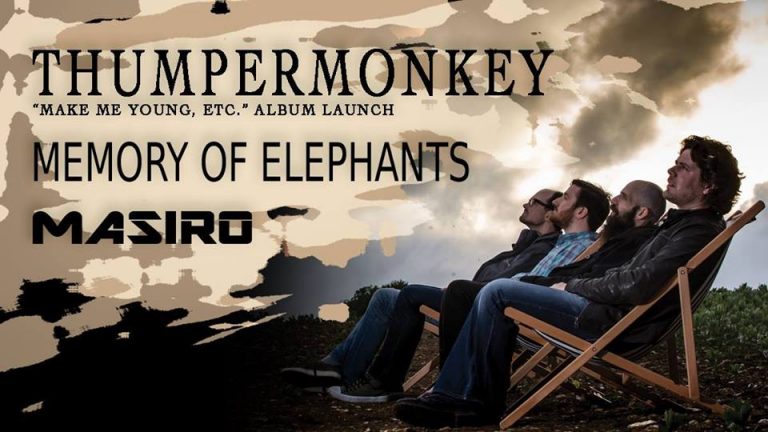 I have a few desired plans in the UK in October, including a friend's album launch, and a Maribou State gig, both in London.

Beyond that, I'm looking for a quiet place I can lock myself away for a month or two. Finish writing, continue to build up momentum on Nomadic.Cloud. And figure out the winter ahead.

The Randomness of Life Continues
Time will tell what life will bring next. We can neither predict it, nor force it.
Whatever manifests organically is how the energies within ourselves, and the greater Universe, decide. I am simply along for the ride.
Even when slowing down, every single day remains exciting. Adventures appear when least expected. Embrace and be grateful for every moment and new connection.
Go with the flow.

The Sea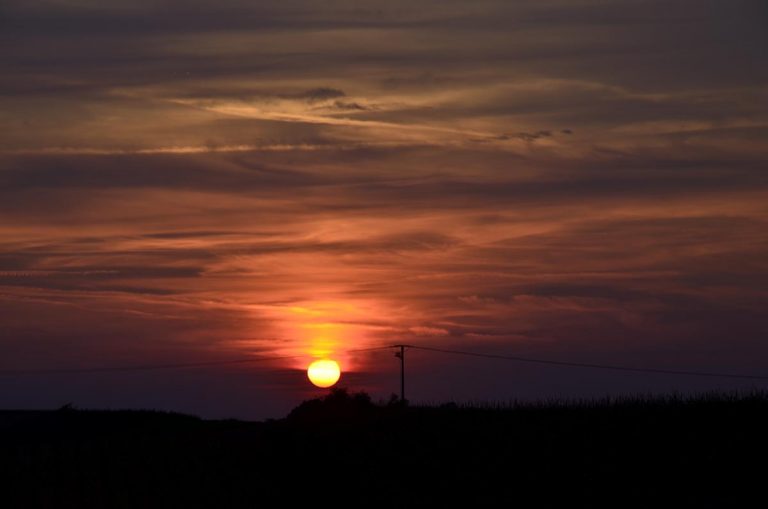 (Some photos courtesy of Magda / Mazda – thank you!)